Pfirsicheistee-Whiskey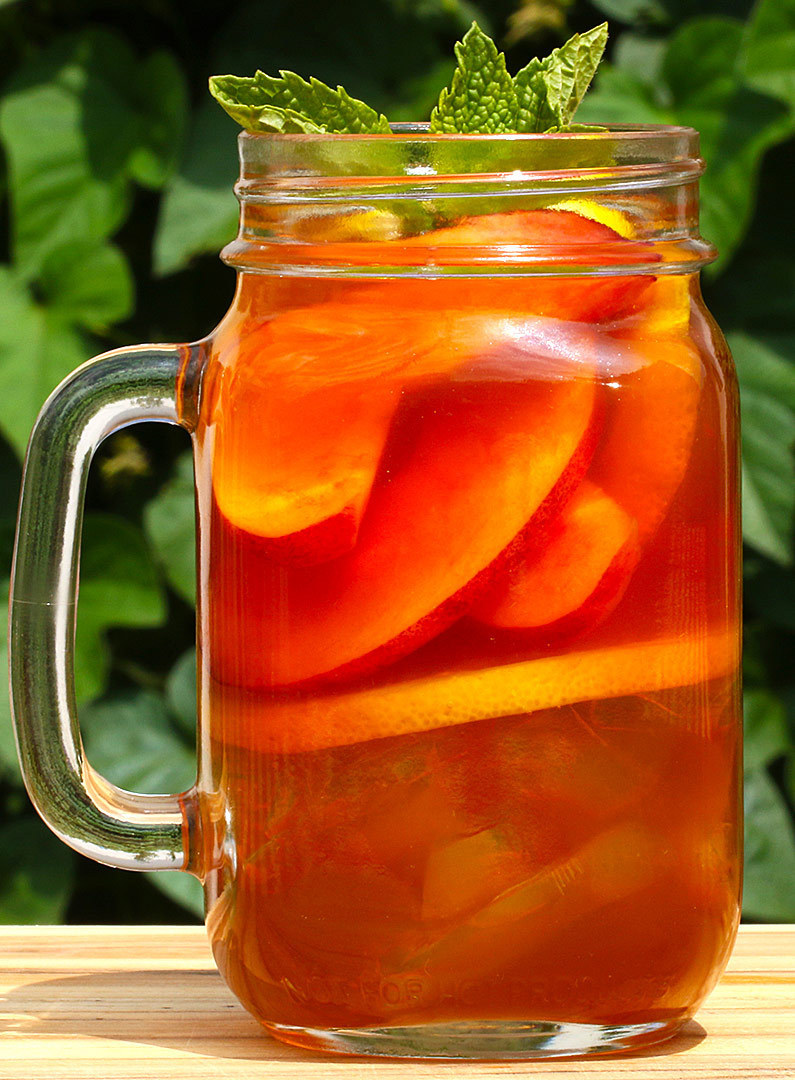 Hier ist ein Video, das dir zeigt, wie du diesen köstlichen Cocktail zubereitest:
ZUTATEN
Tee
7-8 Schwarzteebeutel
Whiskey
Einfacher Pfirsichsirup aus 2-3 frischen Pfirsichen, gewürfelt, Zucker und Wasser
1 Zitrone, ausgepresst
Garnierung
1-2 Pfirsiche, in Scheiben geschnitten
1 Zitrone, in Scheiben geschnitten
Minze
ZUBEREITUNG
1. Wasser in einen großen Krug über die Teebeutel gießen, 5 Minuten ziehen lassen.
2. Die Zutaten für den Sirup zum Kochen bringen, dann auf mittlere Hitze stellen.
3. Den Sirup durch ein feines Sieb abseihen, um die Fruchtstückchen zu entfernen.
4. Sirup und Whiskey in den Tee gießen und vor dem Servieren kühlen.
5. Über Eis mit Pfirsich- und Zitronenscheiben und mit einem Minzezweigchen garniert servieren.
6. Cheers!
Dieser Artikel erschien zuerst auf Englisch.
Looks like there are no comments yet.
Be the first to comment!