Peach Iced Tea Whiskey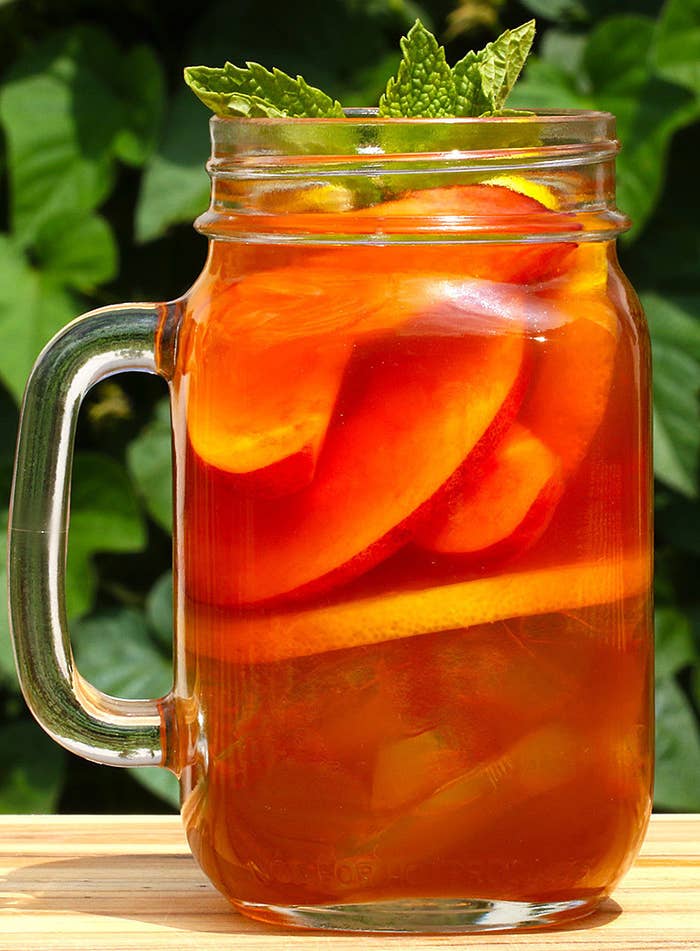 INGREIDENTS
Tea:
8 cups boiling water
7-8 black tea bags
1 1/2 cups whiskey
Peach Simple Syrup:
2-3 fresh peaches, diced
1 cup sugar
1 cup water
1 lemon, juiced
Garnish:
1-2 peaches, sliced
1 lemon, sliced
Mint sprigs
PREPARATION
1. In a large pitcher, pour hot water over tea bags, letting steep 5 minutes.
2. Bring syrup ingredients to boil, then reduce heat to medium.
3. Strain syrup through a fine strainer to remove fruit pieces.
4. Add syrup and whiskey to tea, then chill until ready to serve.
5. Serve over ice, with sliced peaches, sliced lemons, and a mint sprig.