Zucchini-Puffer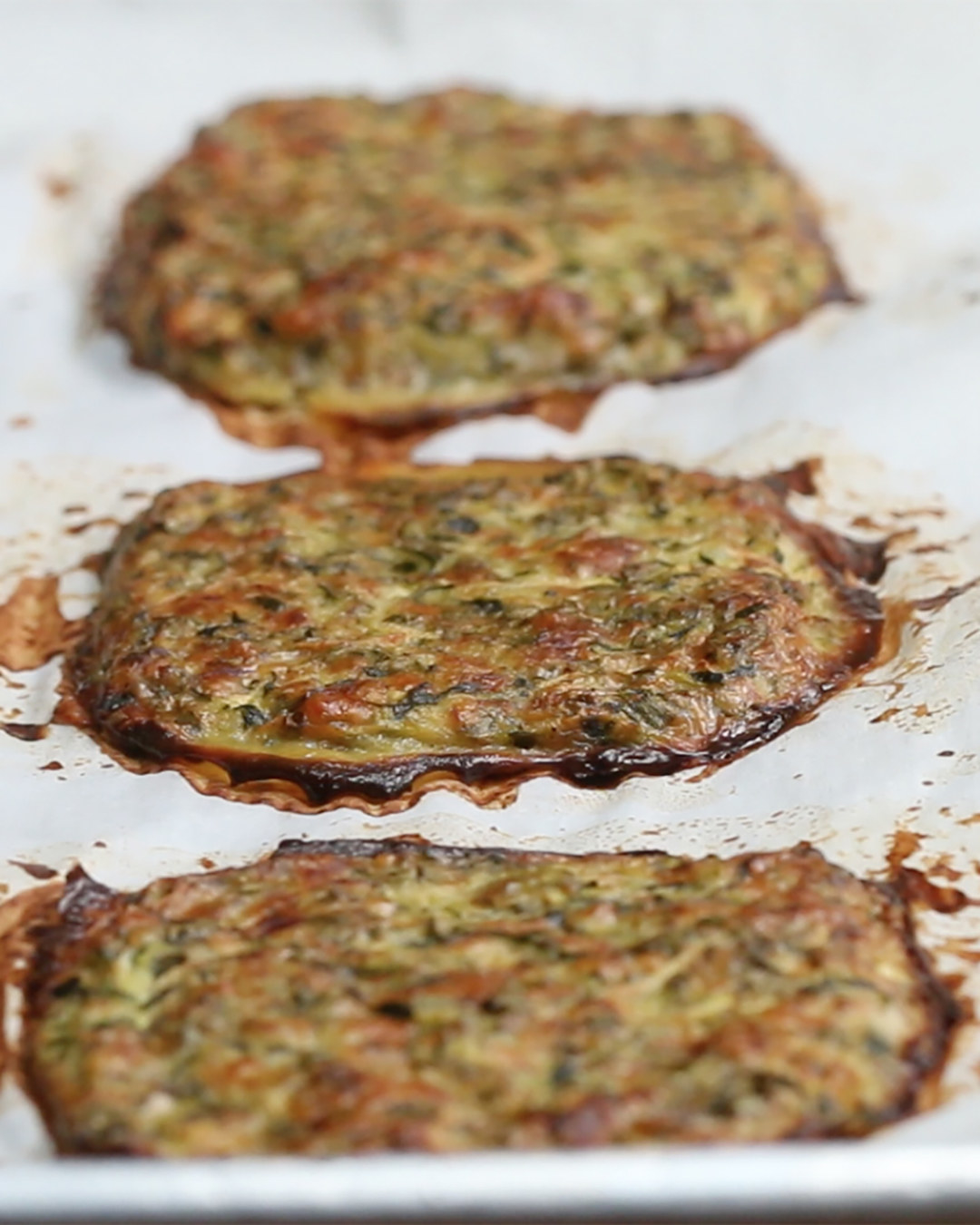 ZUTATEN
2 Zucchini
Salz
50g Parmesan
15g Schnittlauch
1 TL Oregano
¼ TL Knoblauch
¼ TL schwarzer Pfeffer
1 Ei
PREPARATION
1. Ofen auf 200°C vorheizen.
2. Die Zucchini raspeln.
3. Die geraspelte Zucchini in einer großen Schüssel mit Salz vermischen, dann 20 Minuten beiseite stellen, so dass die Flüssigkeit rausgezogen wird.
4. Die Zucchini in ein sauberes Geschirrtuch geben und die restliche Flüssigkeit ausdrücken.
5. Die Zucchini wieder in die Schüssel geben und Schnittlauch, Parmesan, Oregano, Knoblauch, Pfeffer und Ei hinzugeben, dann gut umrühren.
6. Die Zucchini-Mischung in 6 Puffer formen, dann auf ein mit Backpapier ausgelegtes Backblech legen.
7. Für 35 Minuten backen, oder bis sie goldbraun sind.
8. Die Puffer abkühlen lassen.
9. Reinhauen!
Dieser Artikel erschien zuerst auf Englisch.
Looks like there are no comments yet.
Be the first to comment!