Mini-Bananen-Törtchen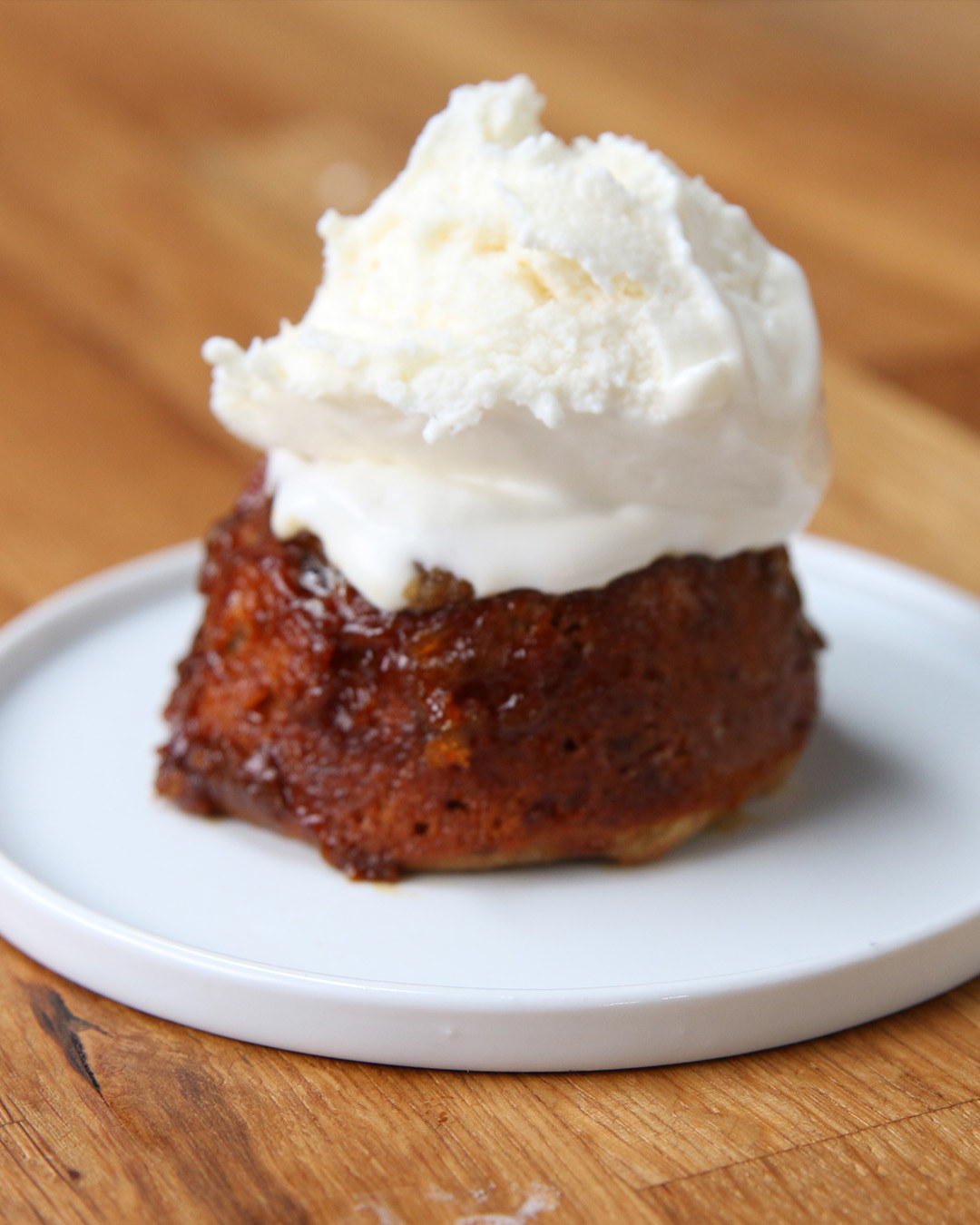 ZUTATEN
Portionen: 12
6 Bananen
3 Eier
120ml Öl
100g Zucker
1El Zimt
280g Mehl
110g Butter
110g brauner Zucker
Vanille-Eis
ZUTATEN
1. Heize den Ofen auf 180°C vor.
2. Gib 5 Bananen in eine große Schüssel und zerdrücke sie mit einer Gabel.
3. Jetzt gibst du Eier, Öl, Zucker und Zimt hinzu. Alles gut vermischen.
4. Gib das Mehl dazu. Vermischen.
5. Schmelze die Butter in einem Topf bei niedriger Hitze. Dann gib den braunen Zucker hinzu und mische alles wieder gut durch.
6. Erhöhe nun die Temperatur und bring die Masse zum Aufkochen.
7. Nimm den Topf von der Herdplatte. Verteile die karamellisierte Masse in die Förmchen einer Muffin-Backform.
8. Lege eine Bananenscheibe auf die Masse in jedem Förmchen. Gib dann den Bananen-Teig darüber.
9. Alles für 20-25 Minuten backen. Tipp: Teste mit einem Zahnstocher, ob die Törtchen schon fertig sind, indem du ihn in die Mitte eines Törtchens steckst. Wenn er sauber -sprich ohne Teigreste- herauskommt, kannst du auch die Törtchen aus dem Ofen nehmen.
10. Auf jedes Mini-Bananen-Törtchen noch ein Schlag Vanille-Eis zum abrunden.
11. Lass es dir schmecken!
Dieser Artikel erschien zuerst auf Englisch.
Looks like there are no comments yet.
Be the first to comment!