Knoblauch-Parmesan-Bretzeln mit Käse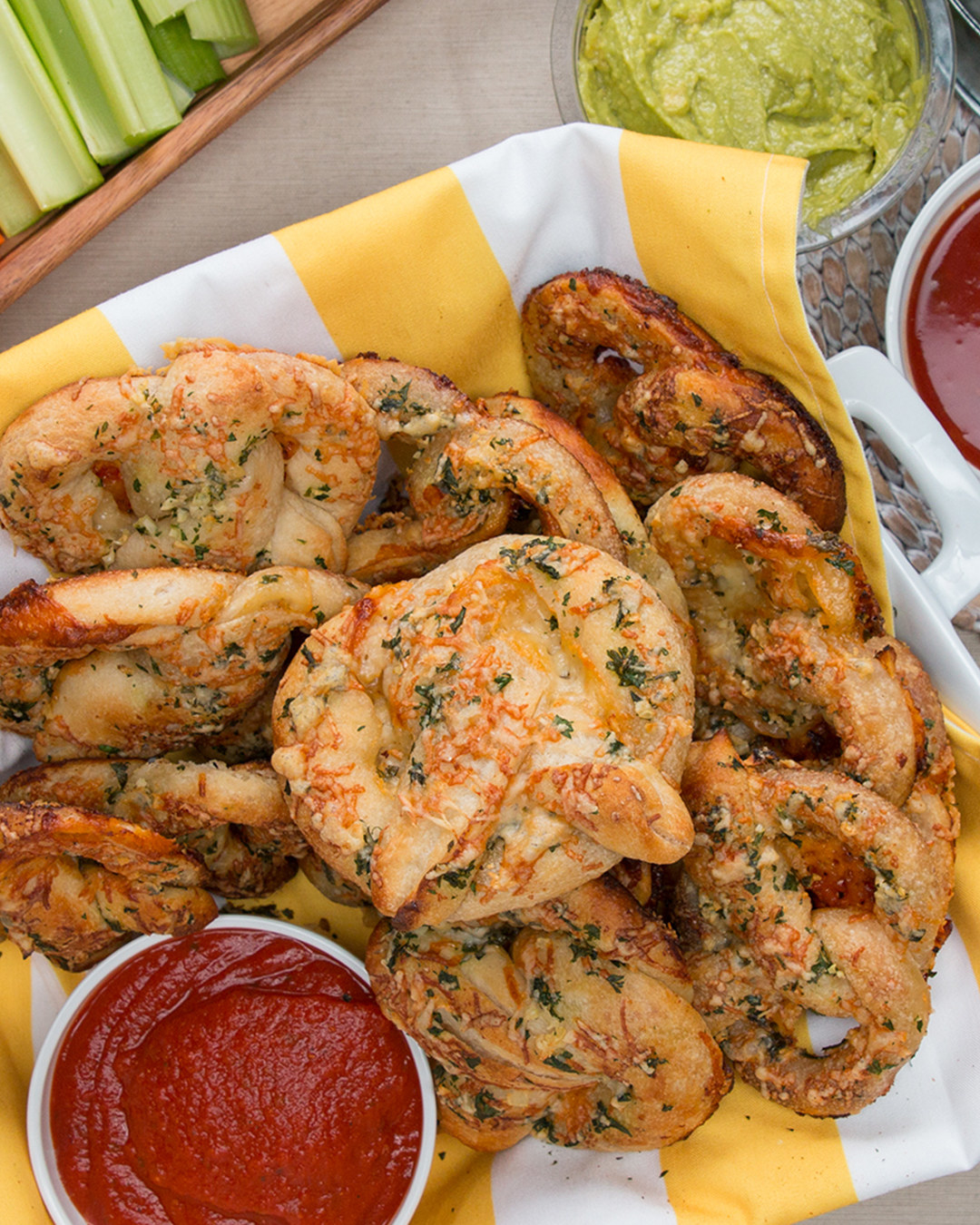 ZUTATEN
1 fertiger Pizzateig
Mozzarella
3 EL Butter, geschmolzen
3 Knoblauchzehen
2 EL frische Petersilie
Parmesan
ZUBEREITUNG
1. Ofen auf 200°C vorheizen.
2. Den Pizzateig ausrollen und in etwa 8 gleich große Streifen schneiden.
3. Den Teig vorsichtig ausdehnen.
4. In die Mitte jedes Streifens etwas Mozzarella geben.
5. Den Teig falten und den Teig um den Mozzarella zusammendrücken, besonders darauf achten, dass die Enden geschlossen sind.
6. Eine Bretzel formen und den Vorgang mit den restlichen Streifen wiederholen.
7. Die Bretzeln auf ein Bleck mit Backpapier legen.
7. Die Butter mit dem Knoblauch und der Petersilie mischen und auf die Bretzeln geben.
8. Parmesan gleichmäßig über die Bretzeln geben.
9. Für 20 Minuten oder bis sie goldbraun sind backen.
10. Reinhauen!
Dieser Artikel erschien zuerst auf Englisch.
Looks like there are no comments yet.
Be the first to comment!