Käsefondue-Bread-Bowl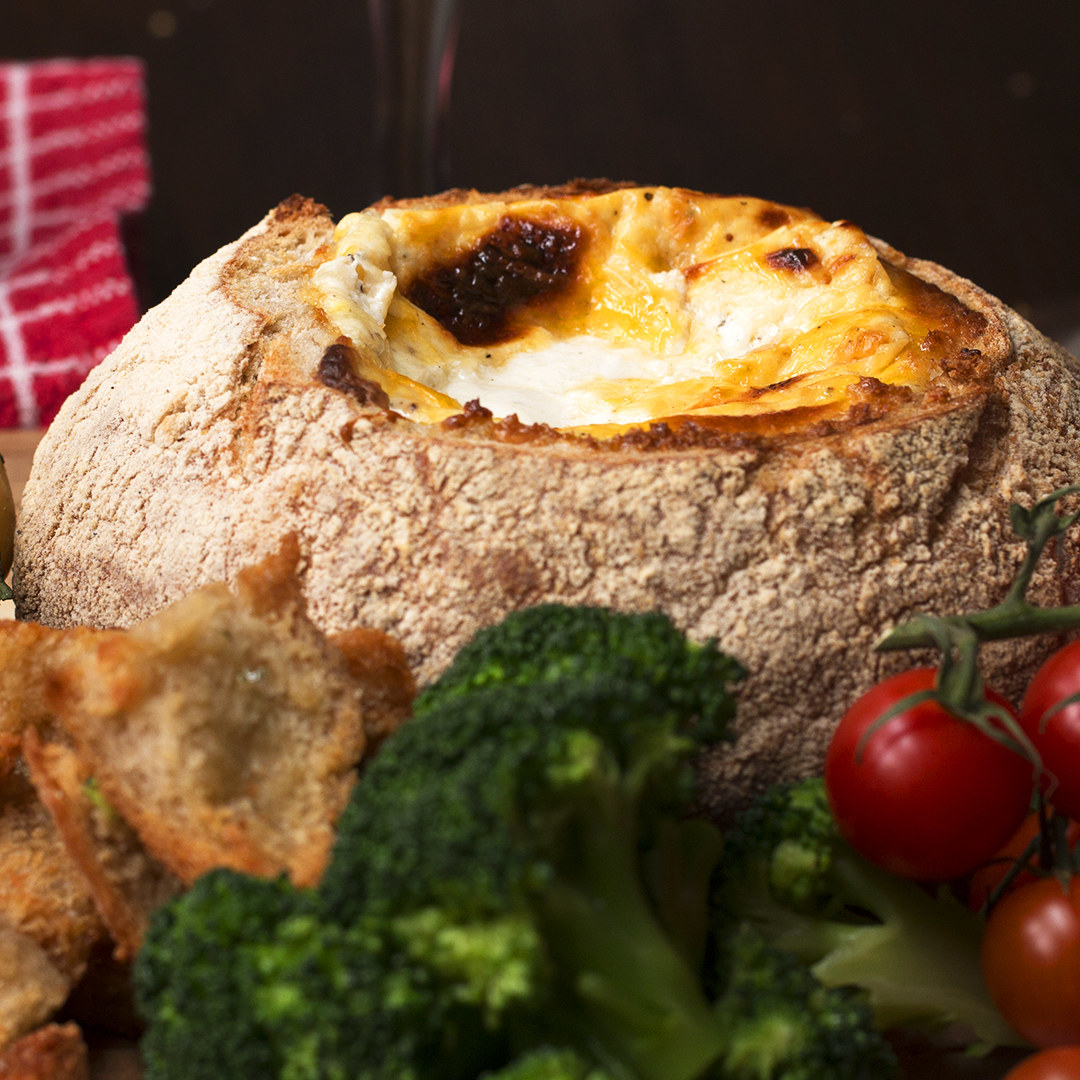 ZUTATEN
Portionen: 6
1 Sauerteig-Brot
80g geschmolzene Butter
3 TL Knoblauch
180g Frischkäse
50g Cheddar
50g Mozzarella
120ml Milch
¼ TL Pfeffer
¼ TL Salz
2 Eigelb
ZUBEREITUNG
1. Den Ofen auf 180°C vorheizen.
2. Den oberen Teil des Brotes abschneiden.
3. Mit einem Brotmesser am Rand des Brotes schneiden und dann aushöhlen.
4. Den inneren Teil des Brotes in mundgerechte Würfel schneiden.
5. Butter schmelzen und Knoblauch dazugeben.
6. Knoblauchbutter auf dem Boden und der Wand des Brotinneren verteilen.
7. Alle Brotwürfel in die restliche Knoblauchbutter geben, mischen und zur Seite stellen.
8. Frischkäse, Cheddar, Mozzarella, Milch, Knoblauch, Salz und Pfeffer vermischen.
9. Käsemischung in das Brot füllen.
10. Käsemasse mit dem Eigelb bestreichen.
11. Die Bread-Bowl und die Brotwürfel auf ein Backblech legen.
12. Für 15 Minuten backen, die Brotwürfel herausnehmen und die Bread-Bowl für weitere 15 Minuten backen, bis der Käse geschmolzen ist und sich eine goldbraune Kruste gebildet hat.
13. Dippen und genießen.
Dieser Artikel erschien zuerst auf Englisch.
Looks like there are no comments yet.
Be the first to comment!