Churro-Käsekuchen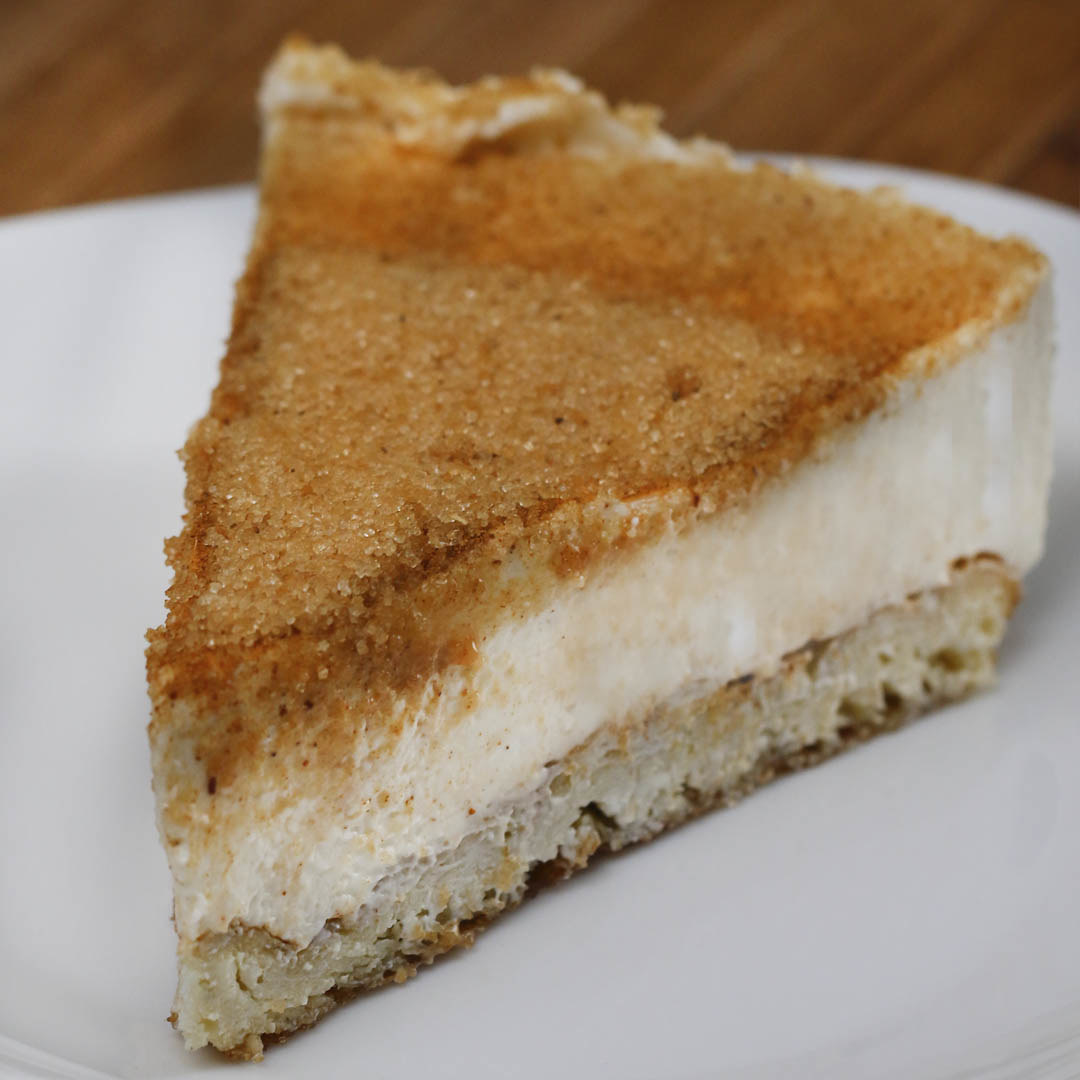 ZUTATEN
10 Portionen
240 ml Wasser
3 EL Butter
1 Prise Salz
100 g Mehl
3 Eier
130 g Mehl
450 g Frischkäse
1 Dose gesüßte Kondensmilch
1 EL Vanilleextrakt
1 Päckchen Gelatine, aufgelöst
250 ml Schlagsahne
ZUBEREITUNG
1. Wasser, Butter und Salz in einem Kopf zum Kochen bringen und Mehl hinzufügen.
2. Ein paar Minuten lang kochen lassen und den Topf dann vom Herd nehmen.
3. Die Eier unter schlagen hinzufügen.
4. Den Teig in eine Spritztülle füllen und dann spiralförmig auf eine Backform geben.
5. Einfrieren bis der Kuchenboden fest ist.
6. Öl in einem großen Topf auf 175˚C erhitzen und den Kuchenboden frittieren bis er auf beiden Seiten goldbraun ist.
7. Boden auf einen großen Teller legen und mit Zimt und Zucker bestreuen. Dann in die Kuchenform zurücklegen und beiseite stellen.
8. Frischkäse, Kondensmilch, Vanille und die aufgelöste Gelatine in einer großen Schüssel glatt rühren. Zuletzt die geschlagene Sahne unterheben.
9. Den Mix über den Boden in der Kuchenform geben und mindestens 4 Stunden kaltstellen.
10. Mit Zimt und Zucker bestreuen.
11. Guten Appetit!
Dieser Artikel erschien zuerst auf Englisch.
Looks like there are no comments yet.
Be the first to comment!