Churro Cheesecake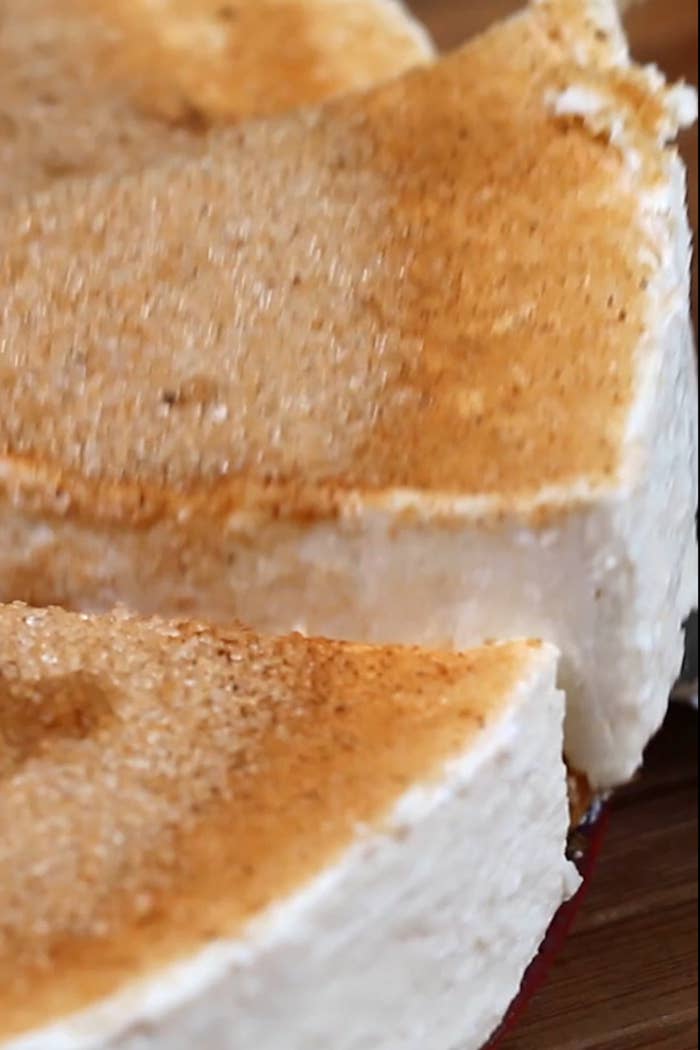 INGREDIENTS
Servings: 10
INGREDIENTS
1 cup water
3 tablespoons butter
1 pinch salt
1 cup flour
3 eggs
2 (8 ounce) packs of cream cheese, softened.
1 can sweetened condensed milk
1 tablespoon vanilla extract
1 packet unflavored gelatin, dissolved in ¼ cup cold water
1 cup whipped cream
Sugar and cinnamon to taste
PREPARATION
1.In a saucepan combine water, butter and salt, bring to boil. Add the flour and mix well.
2.Cook for a few minutes while stirring and remove from heat.
3.Add the eggs one by one, beating well between each addition.
4.Transfer the dough to a bag with a nozzle and pipe a large spiral on the base of a springform pan.
5.Freeze the base until it is firm.
6.Preheat a large pot of oil to 350˚F/175˚C. (make sure the pot is wide enough for the entire churro base to fit!)
7.Fry the churro base until it is golden brown on both sides.
8.Transfer it to a plate and sprinkle with sugar and cinnamon to taste. Place the churro base in the springform pan and reserve.
9.For the filling, in a bowl, beat the cream cheese, condensed milk, vanilla and hydrated gelatin until smooth. Then fold in the whipped cream.
10.Pour the mixture on the churro base and refrigerate for 4 hours or until it is firm.
11.Sprinkle with sugar and cinnamon to taste.
12. ENJOY!