Two giraffes were being transported in Johannesburg on Thursday when one hit its head on a highway overpass, according to reports.
The local Society for the Prevention of Cruelty to Animals confirmed the giraffe had been killed. "All we can ascertain at this stage is severe head trauma," SPCA's Rick Allan told Eyewitness News. "We are continuing our investigation with the view to possibly lay criminal charges against those responsible."
Before the incident, drivers took photos of the two animals standing in the truck on the highway: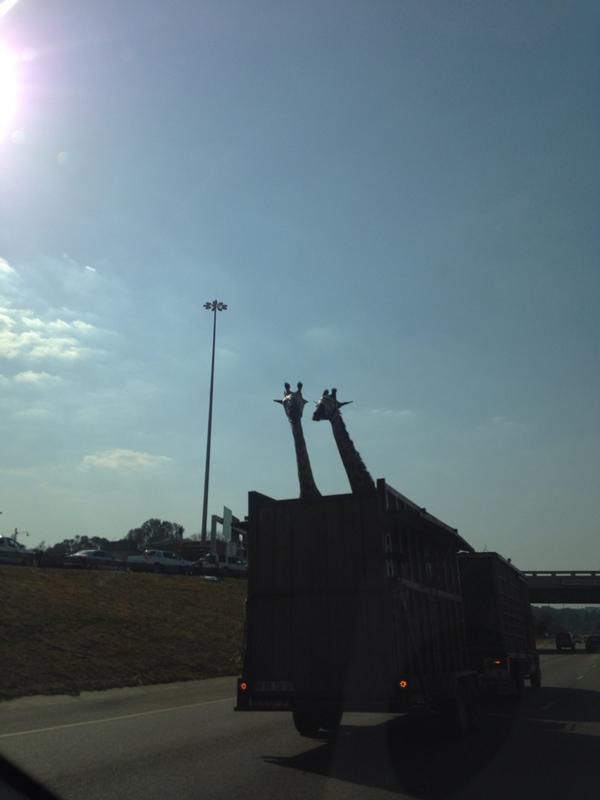 The second giraffe was reportedly taken to a veterinary clinic.