Colossus, the 125-foot-tall wooden roller coaster at Six Flags Magic Mountain, caught fire Monday afternoon.
No injuries were reported, but the fire did rip through a portion of the wooden track.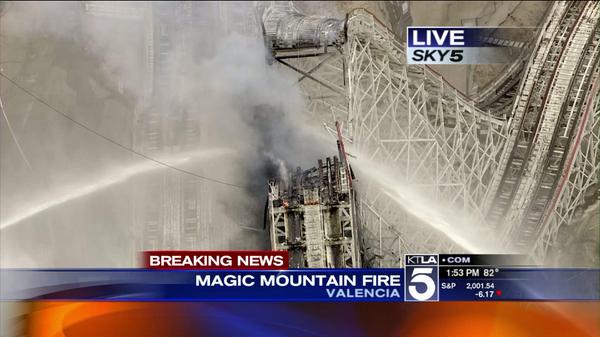 The fire was under control shortly after 2 p.m.
Since it opened in 1978, the original Colossus was one of the largest wooden coasters in the world. Its nearly 13-story frame covers 10 acres of land in the park and is a landmark visible to freeway drivers.