"Miss America" prides itself on style, service, scholarship and success.
Given that, Miss New York's rousing rendition of "Happy" complete with red cup was overshadowed by ABC's graphic: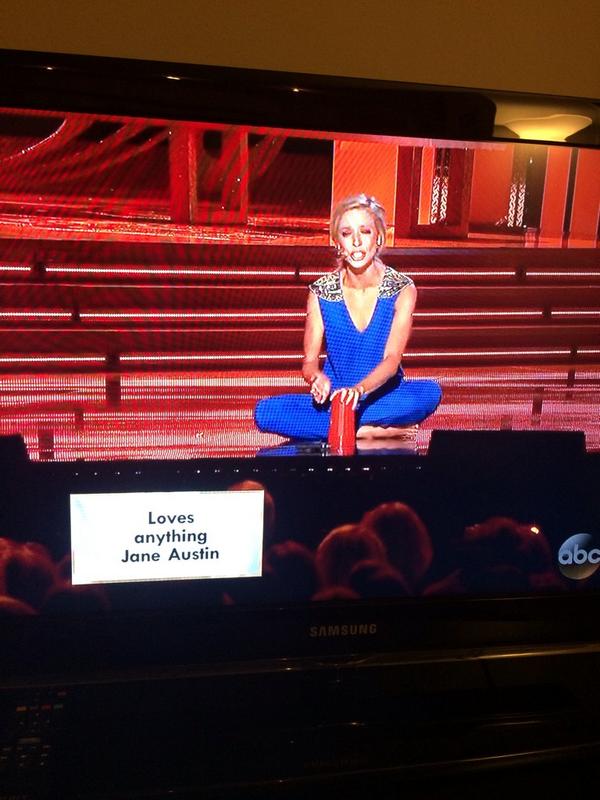 Twitter couldn't handle it.
Still, it worked out for Miss New York, who took home the grand prize.
So cheers to all the Janeites out there.