Los Angeles officials vowed to outfit all police officers with body cameras, the first large city to roll out a plan for department-wide use of the technology.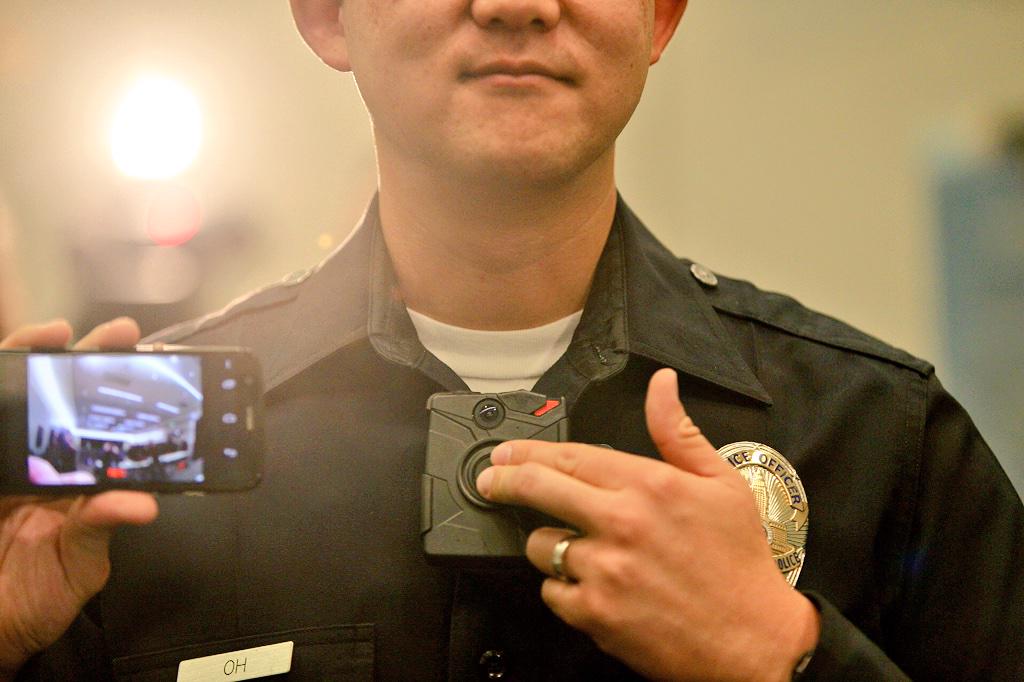 At a news conference Tuesday, L.A. Mayor Eric Garcetti said more than 700 body cameras would be available to officers in some of the department's busiest patrol areas starting Jan. 1.
Body cameras for the rest of the department would be included in next year's budget, he said, and they would be in place no later than July 2016.
"Connecting the community and our police is perhaps the most critical thing we can do for public safety in Los Angeles," he said.
The department has been testing body cameras since before the events in Ferguson, Missouri, skyrocketed the issue to national attention. Though Garcetti described trust between the L.A. community and law enforcement as being at an all-time high, he said the cameras aim to provide a new level of transparency that will benefit both police and the public.
"The trust between a community and its police department can be eroded in a single moment," he said.
Rialto, California, began providing body cameras to its roughly 100-officer police department in 2012, and in the program's first year, complaints and use-of-force incidents dropped dramatically. Since then, departments across the nation have began using similar cameras, although Los Angeles is the largest, officials said.
Policies for using the camera are still being developed, though LAPD Chief Charlie Beck said they will be used every time officers detain a person or officially interact with the public.
"[It] says a lot about how much faith we have in our cops," he said. "It says even more about how much we value our treatment of the public."
Officials are still working out the cost of the program, which Garcetti estimated will be under $10 million. The city will also apply for federal grants.
Steve Soboroff, president of L.A.'s civilian police commission, said the body camera program has had support from both police organizations and civil liberties groups. The presence of cameras, he added, will keep encounters between police and the public from rapidly escalating to violence.
"When officers and the public know these cameras are on, I think it's going to change behavior," he said.
http://www.buzzfeed.com/tasneemnashrulla/ferguson-police-have-started-wearing-body-cameras