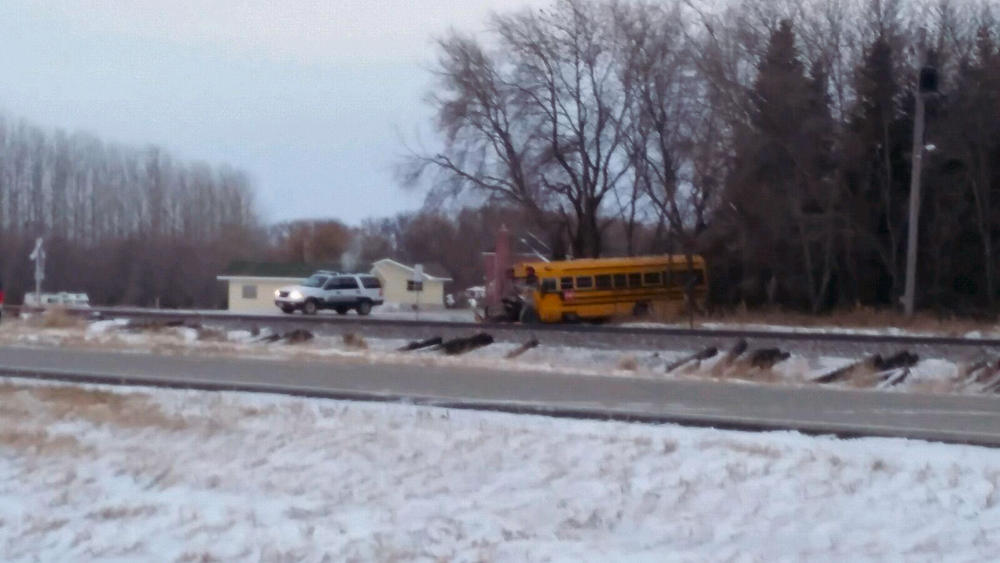 At least 11 others were injured in the crash, officials said.
The principal of Larimore Elementary School as well as emergency responders were heading toward the scene, Forum News Service reported.
Students on the bus ranged in age from elementary to high school, according to the Grand Forks Herald.
The gravel intersection near the railroad tracks has a stop sign, but no crossing arms that lower across the road.