The protesters had gathered in solidarity with Ferguson, Missouri. The driver was taken into custody on suspicion of hit and run, the Minneapolis Star Tribune reported.
According to the Star Tribune, the driver honked at protesters before driving through the crowd. One woman was knocked beneath the car.
Her injuries were not life threatening, KSTP reported.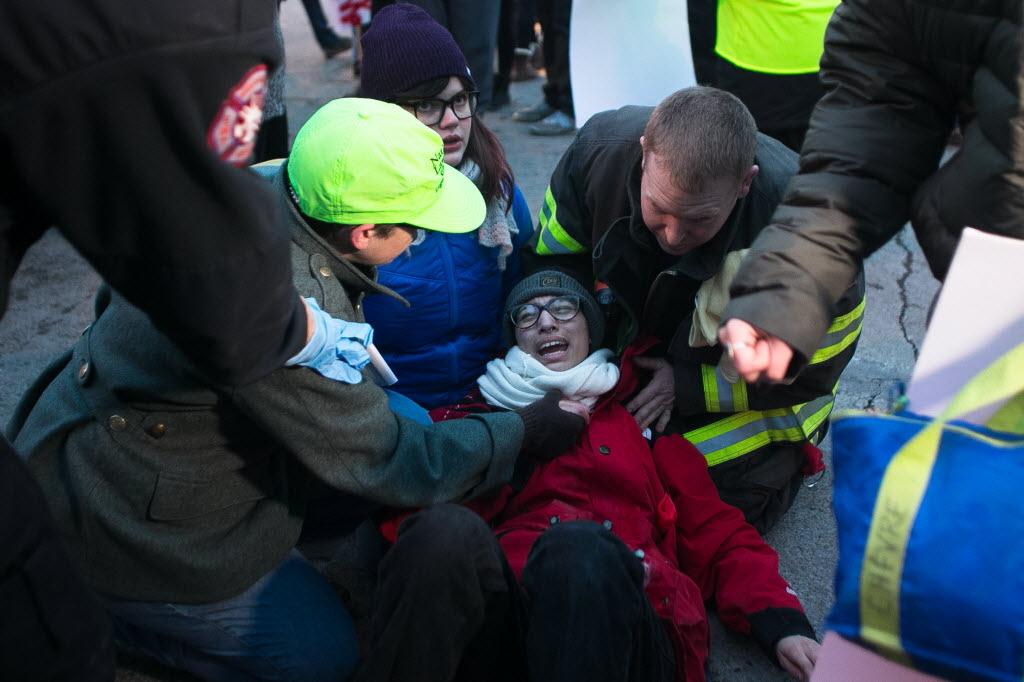 Police later blocked off the intersection, and the protest continued with a growing crowd.