UPDATED — Oct. 8, 1:15 a.m. ET: The Chicago Tribune reported the standoff ended after six hours with one person found dead and another taken into custody.
It was not immediately known if the person taken into custody was the suspect, who has been identified as Daniel Brown.
A police captain was shot as he and others were trapped Tuesday evening by a gunman who opened fire in Chicago's South Side, the Chicago Sun-Times reported.
Initial reports that a second officer had been shot proved to be incorrect, WGN reported. The suspected shooter is wanted in Indiana, and police had been attempting to serve an arrest warrant.
Dispatchers said three others were with the shooter inside a building, and shots continued to be fired. Officers worked to get residents — including children — and fellow officers out of apartments in the area.
The 58-year-old police captain was expected to survive.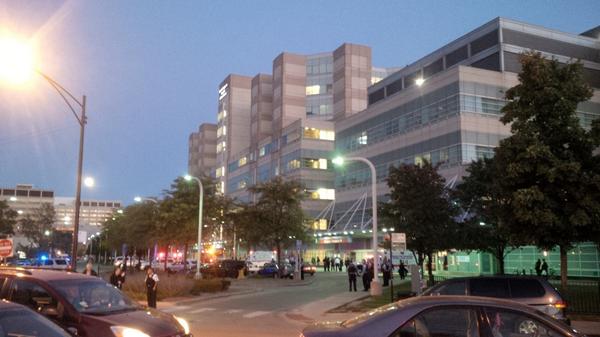 A large police presence responded to the area as police worked systematically to secure surrounding streets and buildings.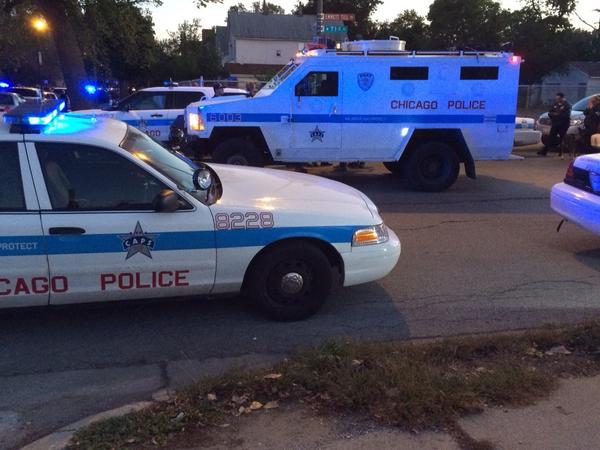 The shooter was identified as Daniel Brown, who was accused of a carjacking and three shootings in Indianapolis.
Fox 59 reported that Brown was suspected of shooting his fiancee's friend, stealing a car and shooting two other people on Saturday. The car was found, and authorities had been searching for Brown since the shootings.