As Wyoming Attorney General Peter Michael announced on Monday, the state filed its notice on Tuesday morning a little before 10 a.m. MT that it would not be appealing last week's ruling that same-sex couples could not be barred from marriage:
The filing followed statements from Wyoming Gov. Matt Mead last week, both before and after U.S. District Court Judge Scott Skvdahl issued his ruling, that the state would not appeal a ruling against the state's ban.
After the state's filing, minutes later, Skavdahl issued an order ending his temporary stay of Friday's decision, formally bringing marriage equality to Wyoming:
Then, couples began applying: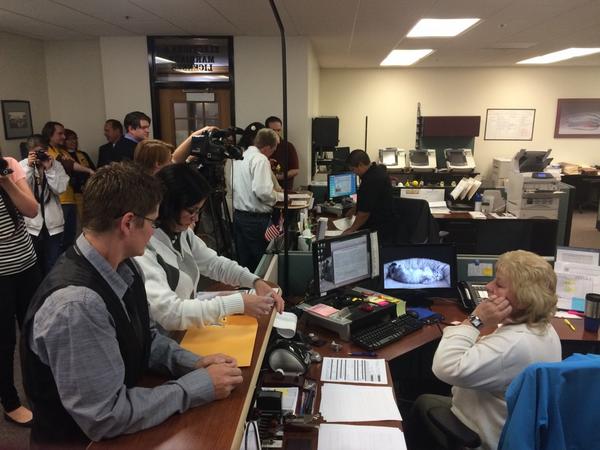 And the marriage licenses began being issued:
Chris Geidner is the legal editor for BuzzFeed News and is based in Washington, DC. In 2014, Geidner won the National Lesbian & Gay Journalists Association award for journalist of the year.
Contact Chris Geidner at chris.geidner@buzzfeed.com.
Got a confidential tip? Submit it here.