1.

Via youtube.com

Via simpsons.wikia.com

Owen Sweeney/Invision / AP, File

Owen Sweeney/Invision / AP, File

2.

3.

4.

5.

6.

7.

8.

9.
If You Were Elected President, What Would Happen To America?
You got:

American World Conquest
Your rustic individualism and "American will fuck you up" mentality has really changed the world. We now have 182 states since your occupation of Russia, China and most of Europe. Cuba has been converted from communist state into an island extension of Disney World. Most government services have stopped since there is no money left in the treasury after your world conquest. But have no fear, you will get re-elected because everyone is terrified to run against you. It is really a Mad Max, old west existence for most people under your rule, and you like it that way.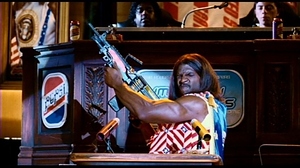 You got:

Everything's Fine
Your presidency has been one of moderate stances and thoughtful action. Few changes have occurred as a result. The national debt increases slightly, school lunches get marginally better and you help pass some UN resolutions against evil dictators. You Congress is divided and you may lose the midterm elections. However you win re-election because, well, you're not a total dick head.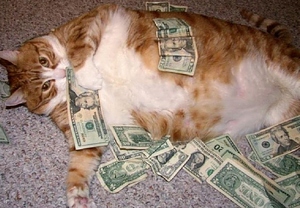 You got:

America Collapses
Welcome to the People's Republic of North America! Your uncertain policies have led to a complete American collapse. North Korea invaded Hawaii and you surrendered immediately. Former "Americans" live happily in communist housing while working at munitions plants. On the upside, national parades are much better organized.
Way to go, dumbass. You made all the wrong decisions, every step of the way. So incapable was your leadership that two-thirds of Congress voted to remove you from office. You have also been exiled to Gary, Ind., as punishment.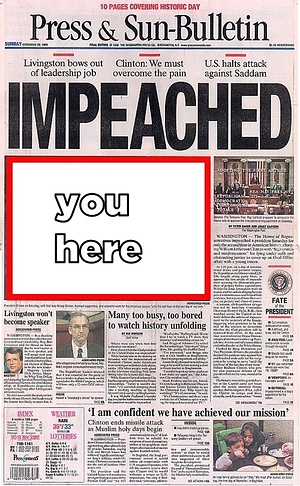 You got:

One-term President
Well, that was an experience. You were not totally incompetent, but kind of a loser. People could not relate with you and started to wonder real fast why the hell they voted for you. You were kind of selfish and only like the power and fame the office brought you. America, worse for the wear, will try to forget your presidency ever happened.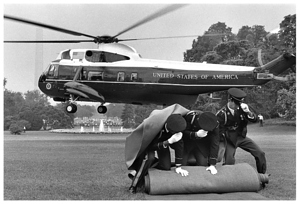 You got:

Going on Mt. Rushmore
Well look at you! Striding along the best presidents in history. I'm glad you nailed it! America is stronger and better off because of your logical, patriotic leadership. Now go sign a book deal for $10 million and travel the world to adoring crowds, you earned it.