Dr. Monica Wehby, a a Portland-based pediatric neurosurgeon vying for the Republican nomination for Senate in Oregon sent this tweet of her ballot today.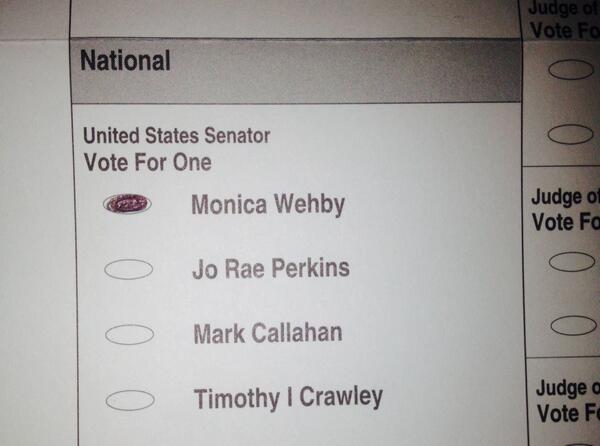 According to Oregon state law, it is illegal to show your own marked ballot to another person.
[(10)] (9) No person shall show the person's own marked or punched ballot to another person to reveal how it was marked or punched.
The Center for Citizen Media says the ambiguity of the law makes it unclear if this action is illegal since the language leaves the law up to interpretation.