"Expoosive".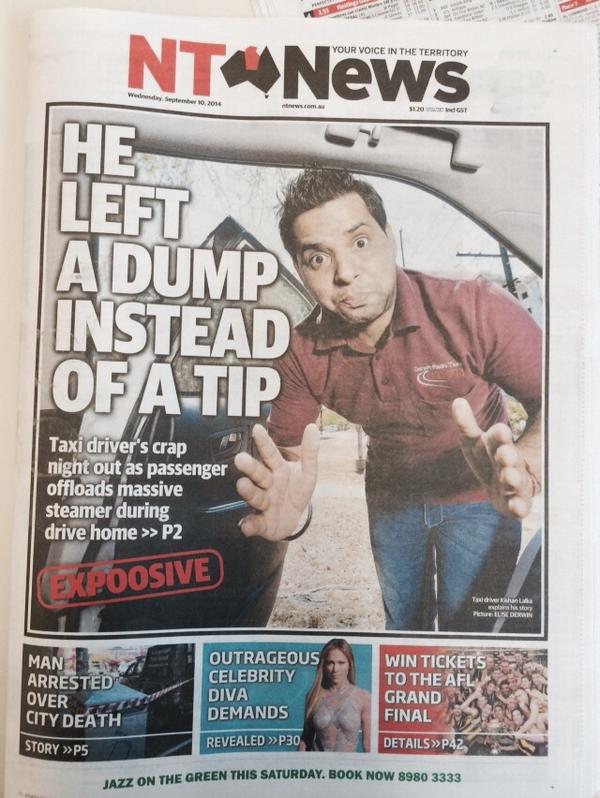 You can read the full story online if you like.
It features a quite amazing "pictorial re-enactment". And this quote from the cabbie: "A guy was walking past and I just gave him $300 to clean the car. I don't know where he put it."
Fair to say the Northern Territory News has a bit of previous in this regard.