Pitbull holding an honorary degree from a non-accredited college is the happiest a human has ever been.
From his tweet, he seems really, really excited.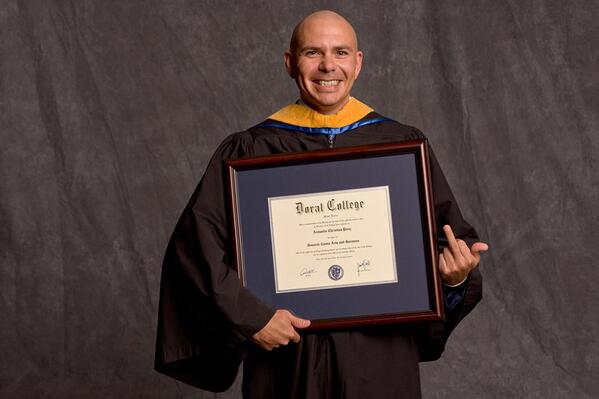 "Guys, in this day and age we take so many pictures we miss the big picture," he said, turning to the crowd. "Life."
But while this may seem silly, maybe he's trying to inspire people to go to school! His Facebook pic has 628,000 likes and 14,000 shares. The tweet has 7,500 retweets.