Protesters tried to stop the annual Thanksgiving Day Parade in New York City after continued national anger with the decision not to indict officer Darren Wilson, who killed teenager Michael Brown in Ferguson.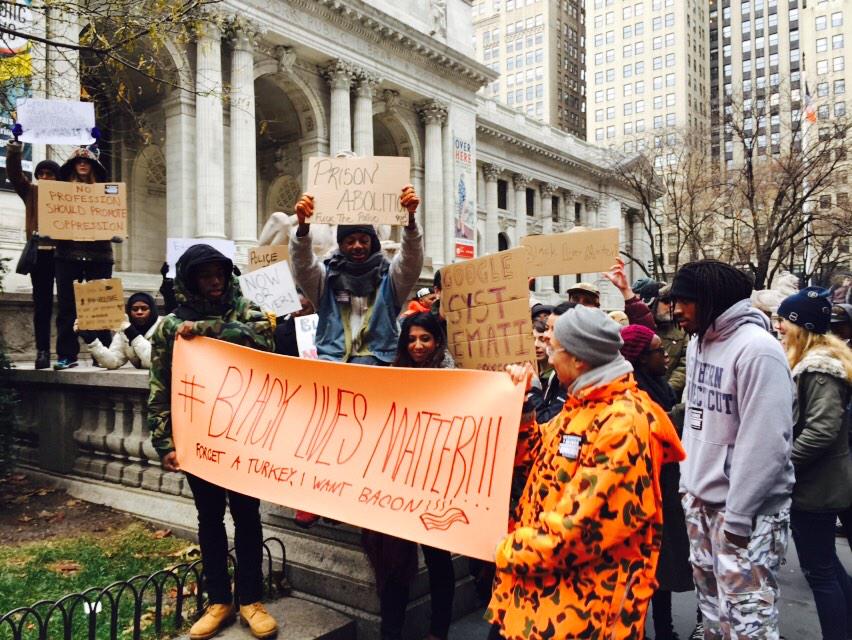 The protesters also remembered a black Staten Island man, Eric Garner, who was approached by police, put in a chokehold and killed earlier this year.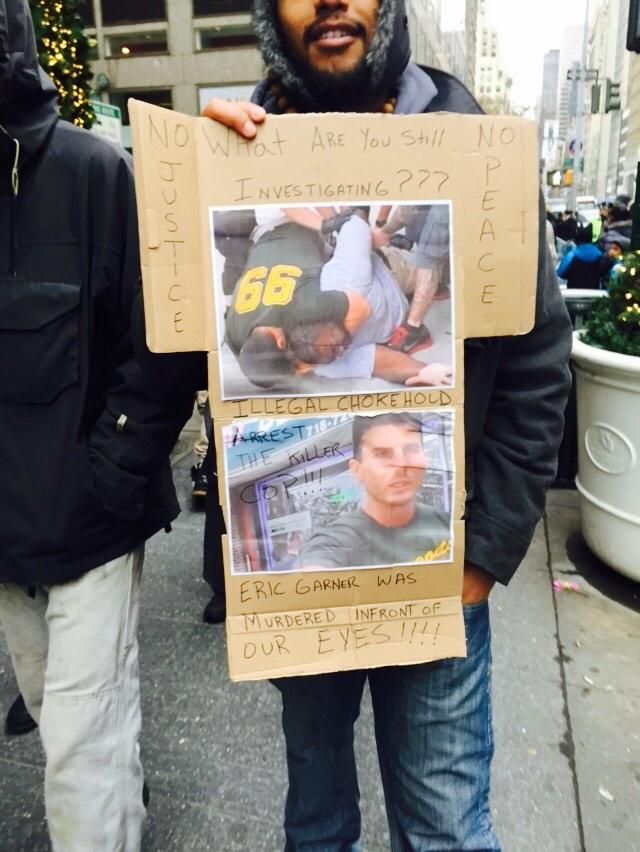 #StopTheParade trended nationally on Twitter and this photoshopped image of a parade float was very popular.
And this one too.
The NYPD made arrests but could not give BuzzFeed News an exact number as of Thursday morning.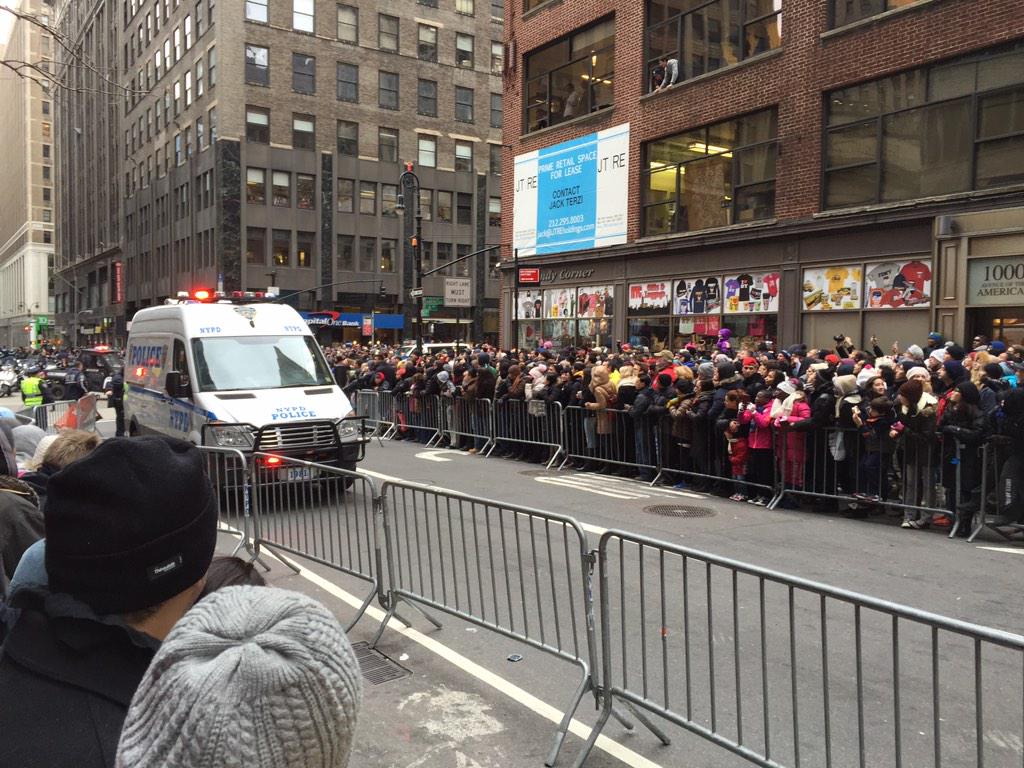 There were a sizable number of protesters.