Coffee! I need to consume it daily. ☕️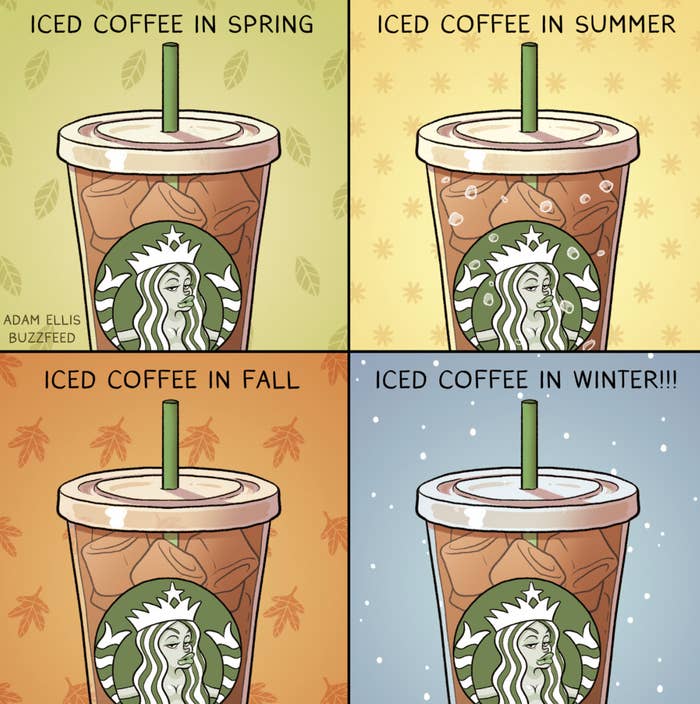 In pre-pandemic times, I'd grab an iced coffee every morning before hopping on the train for work — then re-up at the office again later in the day.
Living in Brooklyn, I'm lucky in that my neighborhood is packed with cafés and coffee shops — most of which serve really good coffee. Because of this, I never felt the need to purchase a coffee maker for my apartment.
So I quickly hit up Google and started searching for two things: 1) my favorite coffee brews that I've tasted over the years and 2) a solid percolator.
After some tinkering, I landed on a recipe that I've been drinking each morning for the last several months — and I wanted to share it!
Because in ~these times~ when we're all looking for little ways to make our at-home lives a bit easier, cheaper, or better in some way — I'm happy to say that my new coffee routine has done all of the above for me. 😊
Now the recipe. ✨ Since the coffee needs time to chill, I'll actually make everything the night before — so it's all ready for me in the morning. Here's how:
First I brew a full pot of extra-strong coffee. I'll typically do 12 tablespoons (or ¾ cup) coffee to 10 cups water: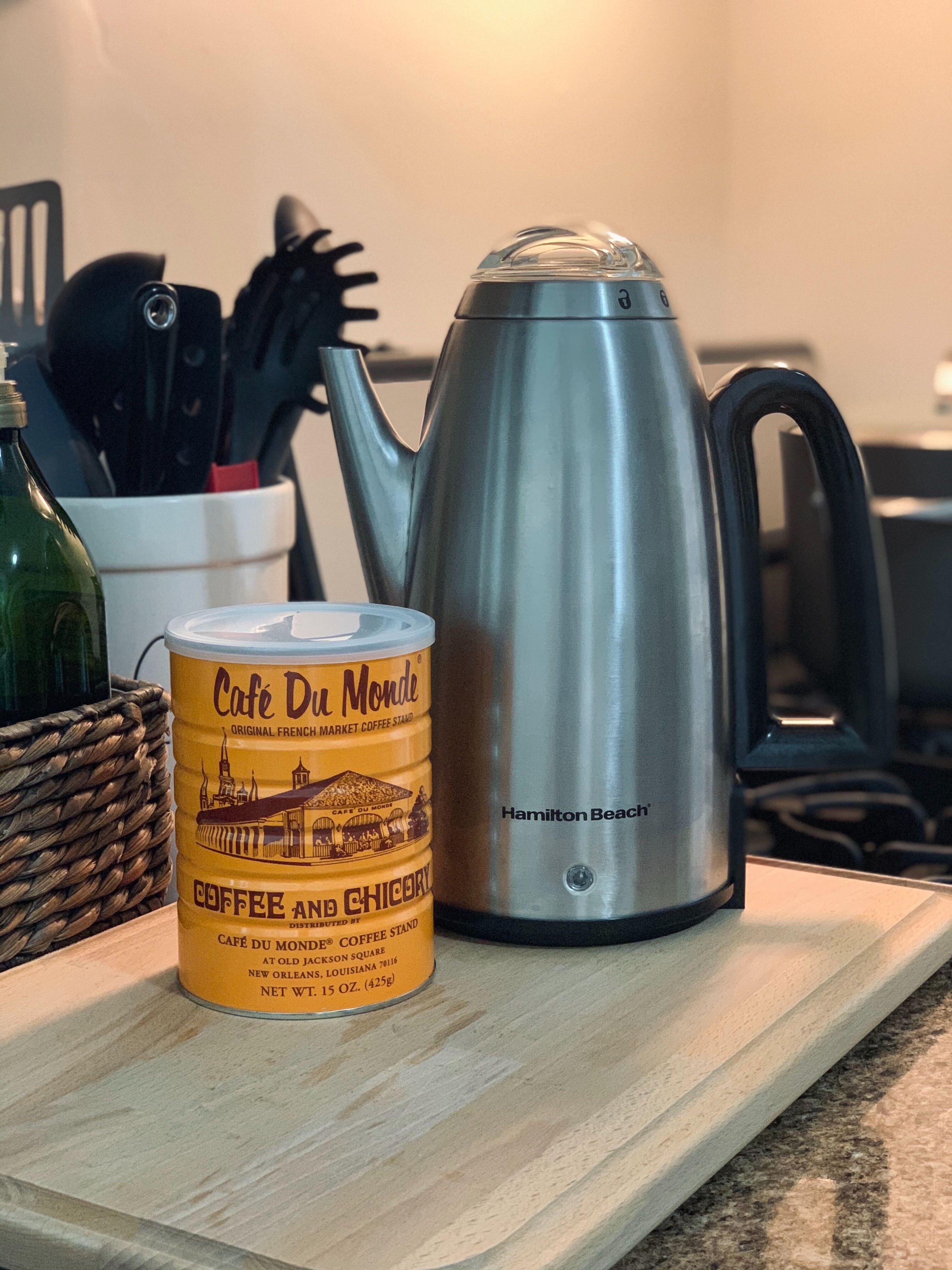 While that's going, I'll make vanilla simple syrup. I only need to do this once a week — but here's how, just to show: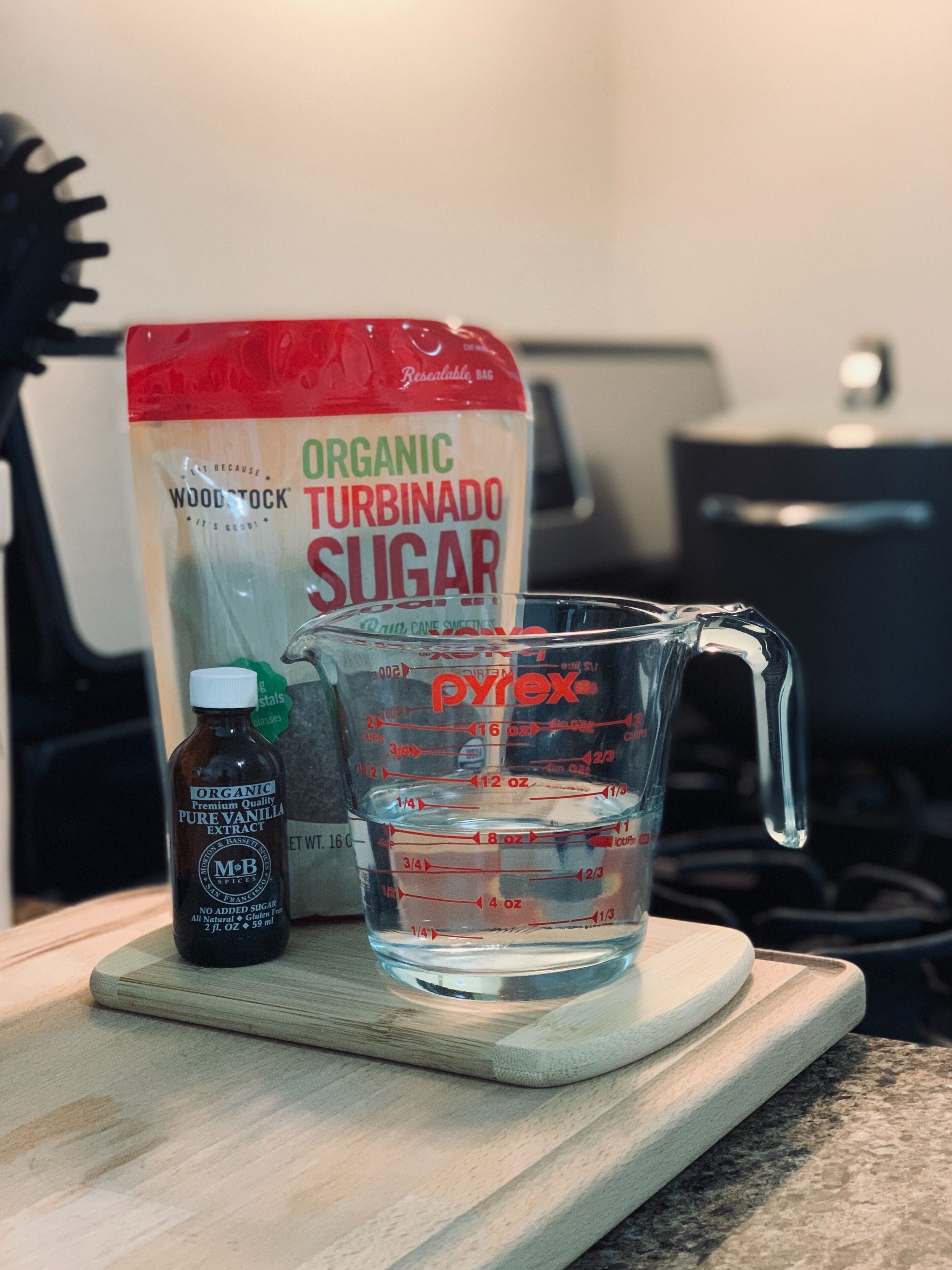 After the coffee and syrup have cooled, I'll pour both into containers and refrigerate them overnight.
I'll also save some coffee to make frozen coffee cubes. It's the best way to chill future drinks without watering them down. And caffeine cubes >>> ice cubes.
In the morning, everything's all set. Just need to pour in the coffee and cubes:
Then just mix it up and start your day. Cheers!
What's something (big or small) that's made your at-home routine a bit easier, better, or cheaper in some way? Tell me in the comments!