Every day that passes we are one step closer to seeing Leigh Bardugo's Grishaverse come to life! I am dying for this adaption from the behind-the-scenes footage alone.
1.
This cast is EVERYTHING and looks like they're ready to take on the Shadow Fold and the mean streets of Ketterdam.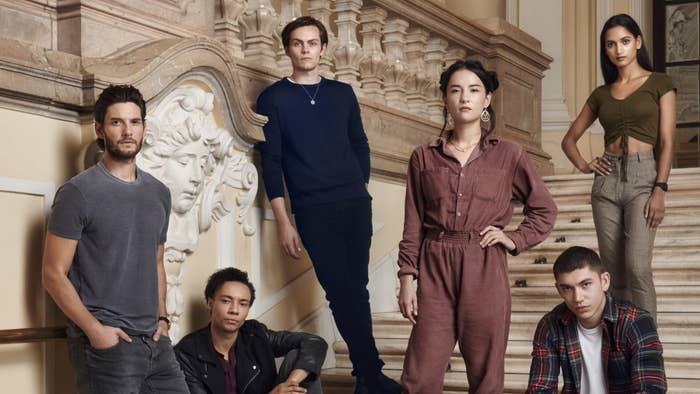 2.
Shadow and Bone was predominately filmed in Budapest.
3.
The actors genuinely seem to love what they are doing and it's clear from their Instagram photos.
4.
David J. Peterson, who invented the Dothraki language in the Game of Thrones show, created the fantasy language in Shadow and Bone.
5.
The actors have really gotten into their roles.
6.
Ben Barnes is listed as having not one, but two roles.
7.
The Shadow and Bone and Six of Crows timelines are likely to be different in the show.
8.
Things change in adaptions but it looks like some details remain the same.
9.
There is no official date yet, but the Netflix pages are live, and they have a message from the actors!
If you're looking for something to fill the hole left behind by The Witcher, Game of Thrones, and The Magicians, then Shadow and Bone is going to be it. Where else are you going to get a cast that gives you this A+ BONUS content like this video of the Darkling and Matthias dancing to "Get Low" while training in Budapest. We are truly blessed.