This post has not been vetted or endorsed by BuzzFeed's editorial staff. BuzzFeed Community is a place where anyone can create a post or quiz.
Try making your own!
6 Facebook Threats To Love & Happiness
Facebook is where shaky relationships go to die, and there are at least six good reasons for that. Here are a few sad but true relationship memes inspired by the #BlackSocialNetwork.
6.
The Sexy Liar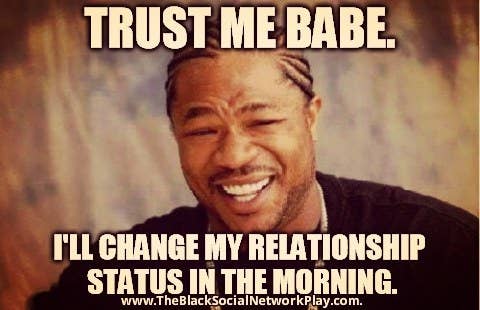 5.
The Nosy Lover or Coworker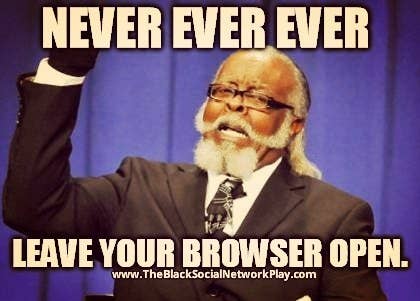 4.
The Relationship Status Curse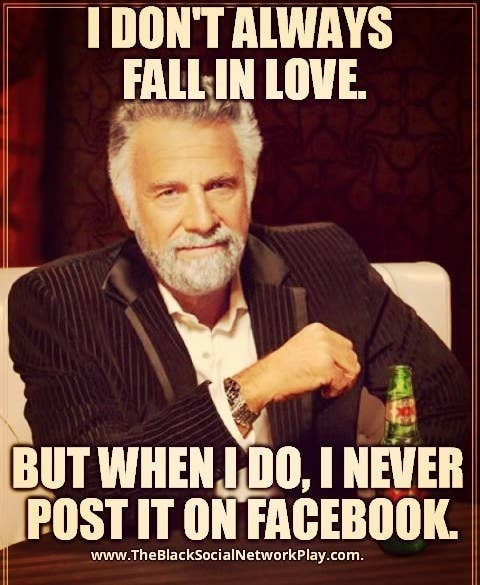 3.
The Angry Ex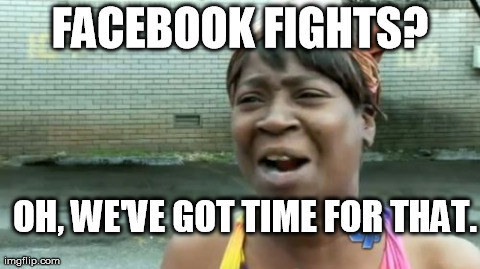 2.
The Side-Chick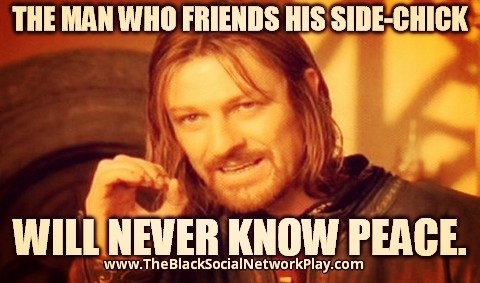 1.
The Thirsty New 'Friend'