This post has not been vetted or endorsed by BuzzFeed's editorial staff. BuzzFeed Community is a place where anyone can create a post or quiz.
Try making your own!
5 Clues That It's Time To Fire Your Publicist
Great publicists are good at what they do, that is to convince the world to believe what their clients are selling. But a bad publicist is good at making you believe she is a good publicist, and you won't know what you've got until it's too late. In the #BlackSocialNetwork play, Eva James (portrayed by WGCI's Demi Lobo) is the worst publicist you'll ever know. Here are five reasons why.
Your publicist doesn't have a strategy for your brand.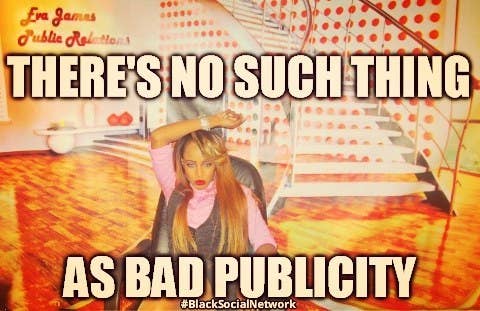 Your publicist doesn't listen to your concerns.
Your publicist makes you feel bad.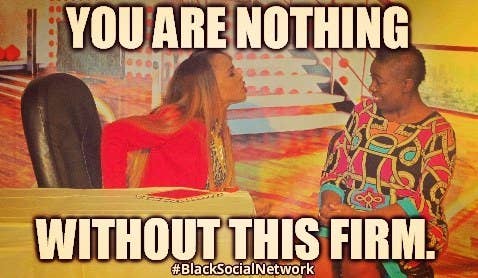 Your publicist doesn't support you on social media.
Your publicist is MIA until her payday.