Stars! They're Just Like Us! They too are spending the week challenging their friends to pour buckets of ice on themselves to raise awareness for ALS.


Sure, they're doing it for a good cause, but they all look freakin' hilarious doing it (Mickey Rourke, #FTW)

Justin Timberlake




Carson Daly




Jimmy Fallon




Kate Mara




Ansel Elgort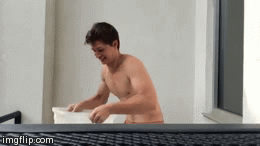 Emmy Rossum





Mickey Rourke




Blake Shelton




Mark Zuckerberg




Martha Stewart




Matt Lauer




Adam Levine





Click HERE to make a donation to the ALS foundation, and seriously– can someone PLEASE Nominate Vanilla Ice???