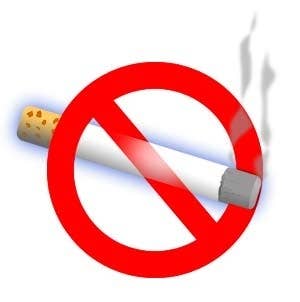 I remember the days of my youth when I would be scared to go home after a night out because I feared smelling of cigarette smoke. I would stop at Fair Lawn Ave's CVS and spray myself with White Musk or some other horrid - neigh - putrid smell, in an effort to mask the smell of Parliament Lights so I wouldn't get in trouble with my parents.
Now, all grown up, my parents know I have the occasional cigarette, and it's okay for me to [slowly kill myself] have one when I visit. Cut to: my best friend Brianne just had a baby. A gorgeous little baby girl, Brooke. When I came home last weekend to visit her, I made sure to stay cigarette-free before and during my visit with the baby - obviously.
So the funny thing here is: When I was younger, I would stay out with Brianne as long as possible after having a cigarette in fear of getting in trouble with my parents for smelling like smoke. Now, I go to Brianne's and WON'T smoke - until I get home to my parents' house.
Thoughts?