2.
Charlotte: So, what are you doing here?
Bob: Uh, a couple of things...
Taking a break from my wife, forgetting my son's birthday.
And, uh, getting paid two million dollars to endorse a whiskey when I could be doing a play somewhere.
Bob: But the good news is, the whiskey works.
4.
5.
Premium Fantasy woman: Mr. Kazu sent me, premium fantasy. My stockings. Rip them. [sounds like "lip them"]
6.
Charlotte: I tried taking pictures, but they were so mediocre. I guess every girl goes through a photography phase. You know, horses... taking pictures of your feet.
7.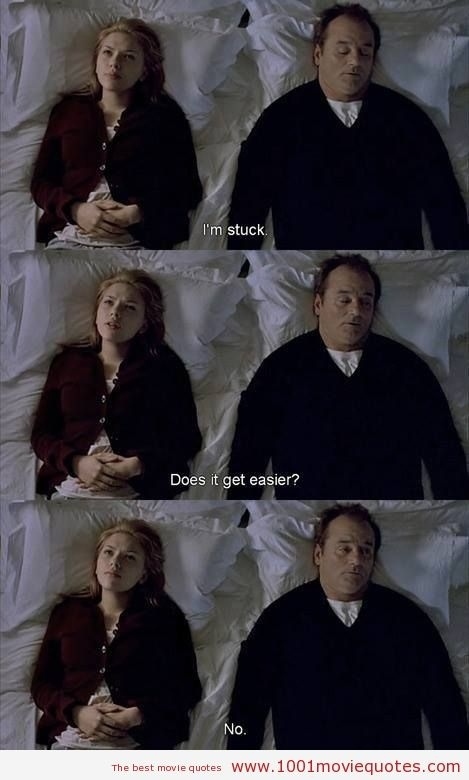 8.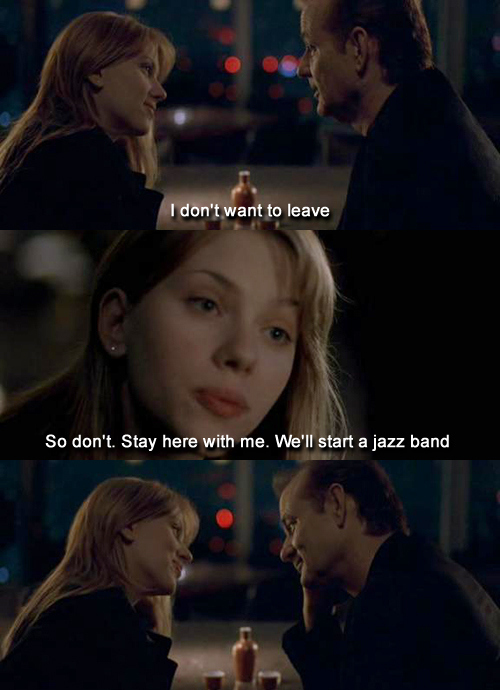 11.
Charlotte: That was the worst lunch.
13.
John: Why do you have to point out how stupid everyone is all the time?
15.
Bob: Enjoy my jacket, which you stole from me.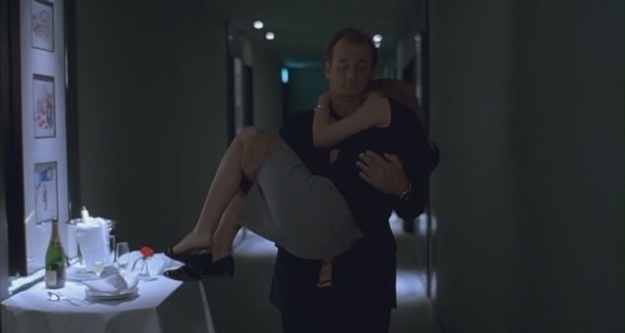 16.
Bob: Can you keep a secret? I'm trying to organize a prison break.
I'm looking for, like, an accomplice.
We have to first get out of this bar...
then the city, and then the country.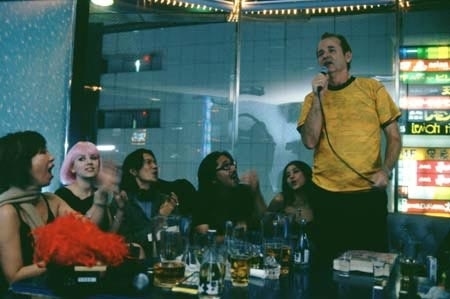 Charlotte: I'm in. I'll go pack my stuff.
Bob: I hope that you've had enough to drink. It's going to take courage.