Why Hasn't Jon Huntsman Been Occupied?
After 170 events in New Hampshire, he's never once been interrupted by protesters, campaign says. McKay Coppins and Zeke Miller report from Manchester.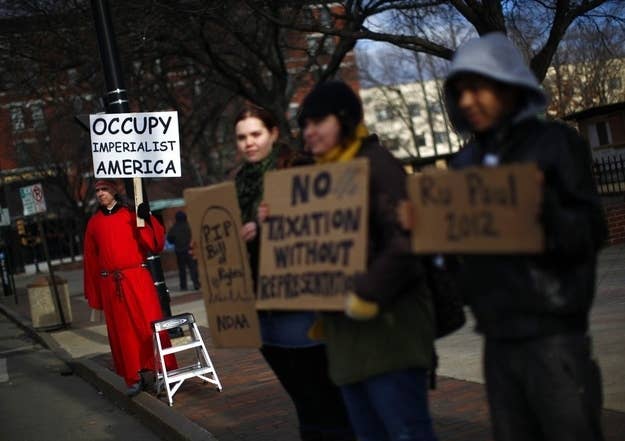 MANCHESTER, New Hampshire—After 170 events in the Granite State, Jon Huntsman has never been interrupted by Occupy Wall Street/Occupy Manchester activists, his campaign says — a noticeable absence in a state where such protests have been commonplace.
Huntsman's New Hampshire spokesman Michael Levoff confirmed that while there have been the occasional sign-waver at events, the former Utah governor has never been "mic-checked."
"It's because they see Jon Huntsman as the candidate for everyone," he said in campaign headquarters a few hours before polls closed on primary day. A Huntsman volunteer offered that unlike Mitt Romney, Huntsman is right alongside the protesters against "Too Big Too Fail" banks.
One Occupy Manchester protester explained the oversight to BuzzFeed thusly: "honestly I hadn't even heard of him until a couple days ago."
Ken Jaggard, 34, offered, "I don't think it was an intentional omission. He might just be such an insignificant speck on the map that we forgot."
Asked why they've occupied so many Romney events — they interrupt nearly every event of his here — Jaggard replied: "We have a special place in our heart for Romney just because he's such a dick."