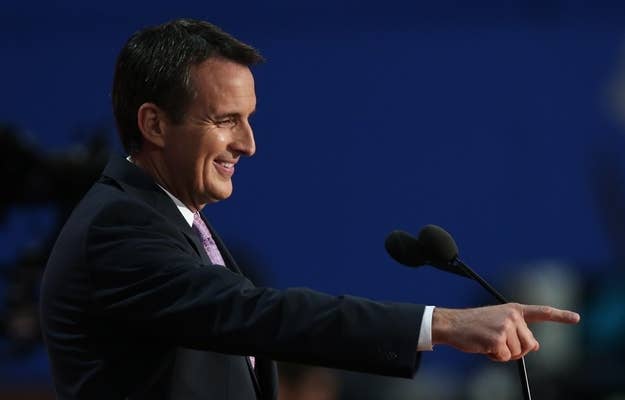 WASHINGTON — Top White House officials met Wednesday afternoon with leaders of business associations to update them on the fiscal cliff negotiations and to pour cold water on Speaker of the House John Boehner's back-up plan to keep tax rates from rising on nearly all Americans.
Senior administration officials told the business leaders that Boehner's "plan B" "could put us on a path to go over the cliff," according to a source familiar with the meeting.
White House Communications Director Dan Pfieffer said Wednesday that Obama would veto the House Republican plan, which would cut taxes for all income below $1 million, because it doesn't also deal with other components of the fiscal cliff. Boehner is preparing to bring his back-up plan up for a vote tomorrow, citing Obama's previous calls for removing the uncertainty of possible tax hikes for most Americans.
The attendees, held up briefly at the White House gate by Secret Service, included former Republican presidential candidate Tim Pawlenty and Tom Donahue of the U.S. Chamber of Commerce.
White House Chief of Staff Jack Lew, Senior Adviser Valerie Jarrett, Treasury Secretary Tim Geithner, National Economic Council director Gene Sperling, and OMB director Jeff Zients participated in the meeting.
The full list of business community attendees:
Tom Donohue, U.S. Chamber
Gov Engler, BRT
Gov Pawlenty, Financial Svcs Roundtable
Rob Nichols, Financial Services Forum
Marion Blakey, AIA
Bob Stevens, LMCO
Jay Timmons, NAM
Dan Danner, NFIB