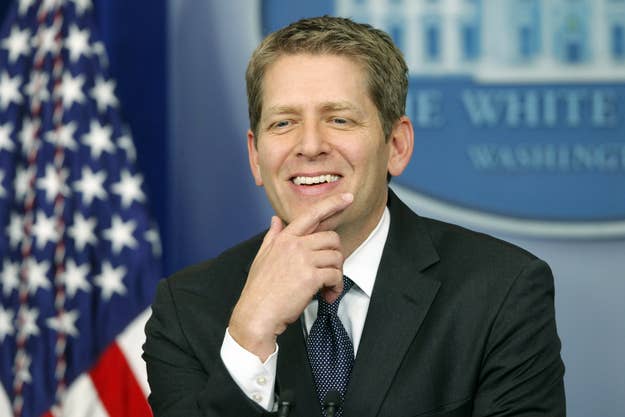 WASHINGTON — White House Press Secretary Jay Carney said Monday that he had no updates on when President Barack Obama will release his budget for the next fiscal year.
"I don't have an update on the President's budget," Carney told reporters aboard Air Force One as the president travels to Minneapolis to discuss his gun control proposals when asked when Obama will submit his spending plan to Congress. The deadline for submitting his budget for fiscal year 2014 is Monday, February 4, 2013 under the Budget and Accounting Act of 1921.
Republicans have blasted Obama for missing the deadline — his third consecutive miss and the most of any president since the act was passed, according to data from the House Budget Committee.
Carney encouraged reporters to "focus on substance over deadlines," saying Obama has proposed detailed plans for bringing down the nation's deficits, and that unlike Republicans, what he "hasn't done is submit a highly partisan budget that has no support among the American public."
House Budget Committee Chairman Paul Ryan accused Obama of "shirking" his responsibility by submitting the budget late.
"I'm disappointed the President has missed his deadline. But I'm not surprised," he said in a statement. "In four of the last five years, he's failed to submit his budget on time. We still don't know when we'll receive the president's request. And for nearly four years, Senate Democrats haven't passed a budget at all. We deserve better."