The Inside Story Of How Mitt Romney Chose Paul Ryan And Kept It A Secret
Beth Myers, who led the search, told BuzzFeed and other reporters the tale in Dulles, Virginia Saturday. A secure room, a disguise, and an escape.
How Did We Get Here?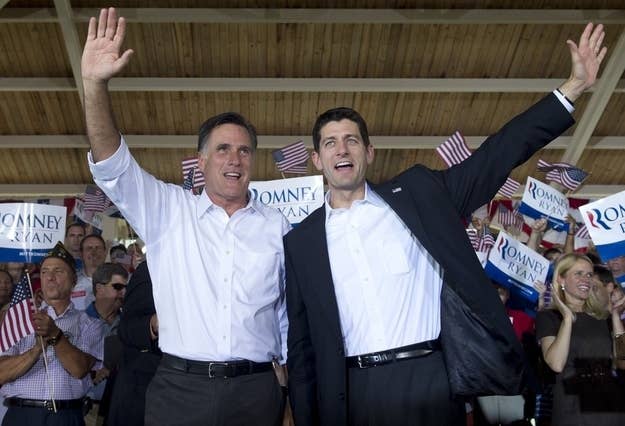 April 10: Rick Santorum Suspends His Campaign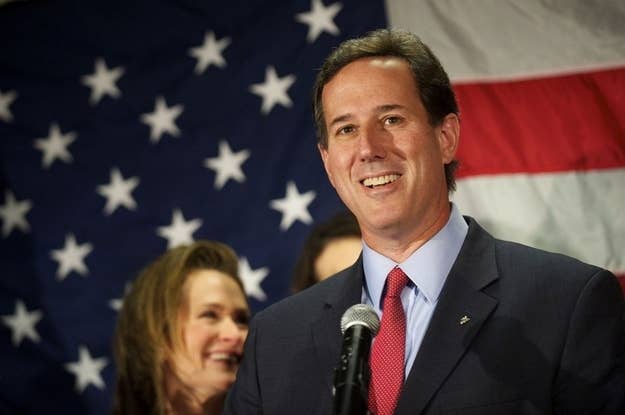 The search process began informally at the start of April, but really began taking shape when Rick Santorum dropped out, leaving Romney became the unchallenged Republican nominee.
April 16: Beth Myers Tapped To Lead The VP Search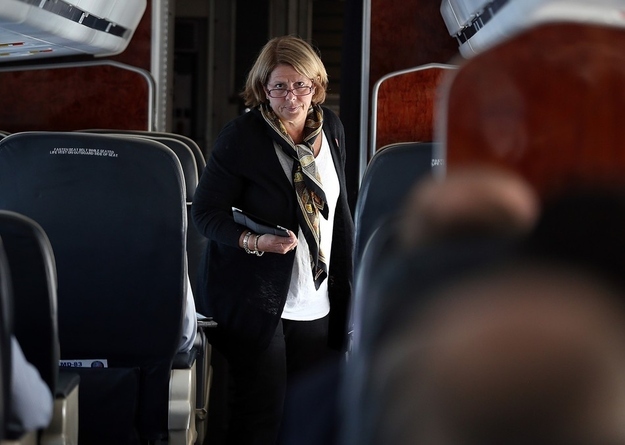 Myers, a veteran of Massachusetts politics who helped Romney become governor in 2002, is perhaps his most trusted aide. She began by asking for the advice of people who had been through the process before: former Vice President Dick Cheney, his daughter Liz, and former Secretary of State James Baker, among others.
Myers still won't say who or how many candidates their were for the running mate job.
But her first move was to methodically examine their careers and personal lives. Myers recruited a small group of lawyers, all volunteers, "to consolidate research and policy information from questionnaires to the candidates and from public records."
The secrecy was total, and nothing leaked.
"They worked in a locked room — a secure room, and we locked the materials in the individual safe each day in this room. No copies of the materials were every made and all work was done in this room," she said.
Mid-June: Myers And Romney Review Vetting Reports, Romney Meets With Advisers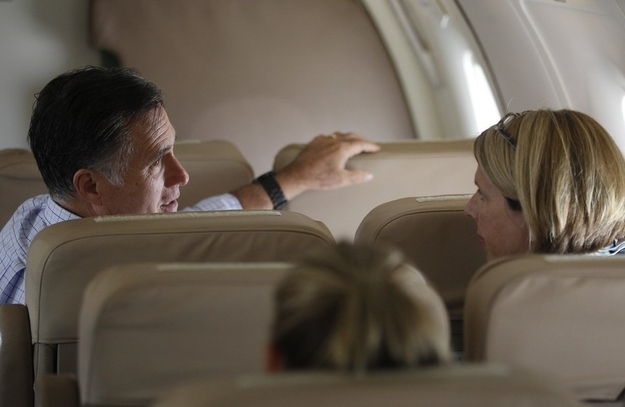 "In mid-June I met with Mitt to go over individual reports, and I met with some people out in Utah," Myers said, referring to meetings at the campaign's donor retreat that month.
"Periodically throughout May and June, Mitt met with advisers."
The handful of senior aides in the loop: Consultants Stuart Stevens and Russ Schrieffer; Romney's old Bain Capital partner Bob White; pollster Neil Newhouse; former Republican National Committee Chairman Ed Gillespie; Campaign Manager Matt Rhoades, and Peter Flaherty, the campaign's liaison to social conservatives.
"He also spoke to a lot of people outside that group informally," Myers added. "A lot of people. A lot of people."
Throughout that process, Myers says she never shared her own opinions, citing the advice of her former boss Bob Teeter, a legendary Republican strategist. Teeter worked on George H.W. Bush's 1988 search, and felt it was improper for the person running the search to reveal his or her opinions while it was in progress.
They met again on July 2nd.
Romney Goes On a Trip, and Weighs His Options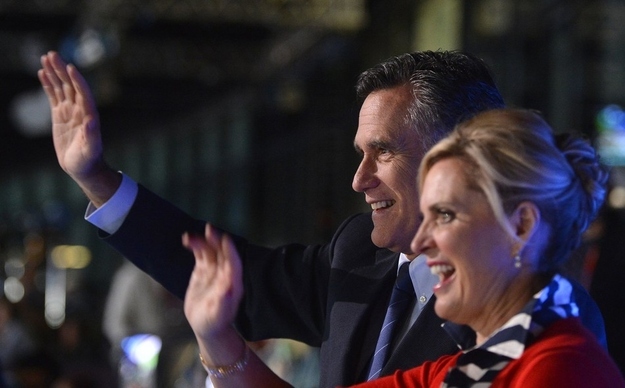 He visits the Olympics, Israel, and Poland at the end of July. At this point, the decision is up to Romney alone.
The campaign weighs an early announcement, but decides after the foreign trip makes the most sense.
August 1: Romney Returns To The U.S., and Decides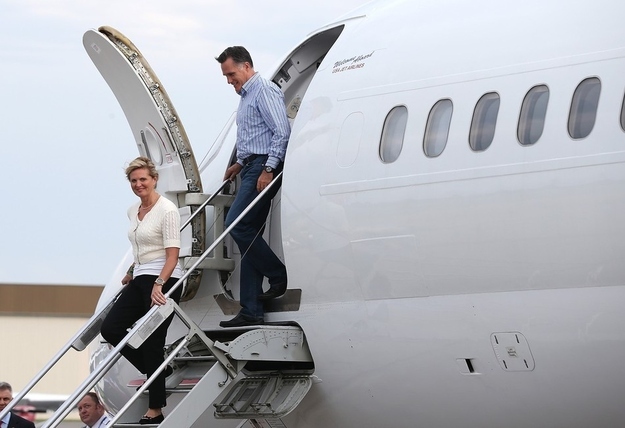 "On August 1st he met again with the advisers that I listed before for a final gut check," Myers said. "After the meeting he and I talked at length. That's when we shared both of our thoughts."
"On that day we placed a call from my office to Paul Ryan and we arranged a meeting for that Sunday Aug. 5th," she said.
August 5: The Big Meeting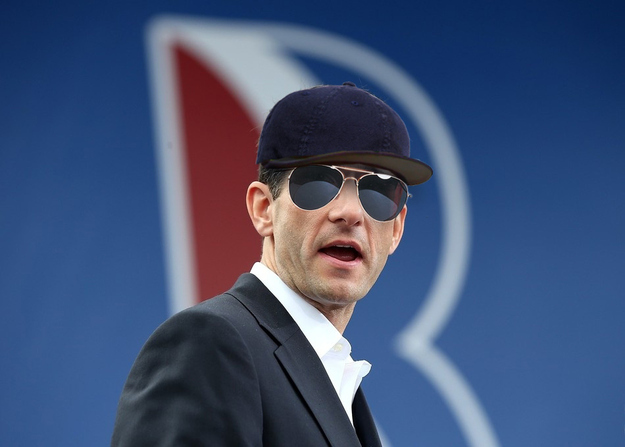 Ryan, who lives in Janesville Wisconsin, took a circuitous route to Boston: He flew from Chicago to Hartford, Conn.
The route wasn't an accident, Myers said.
"We had a lot of thoughts on how to make this work undetected," she said.
And despite the campaign's reputation for well-resourced organization, the top-secret mission still had a slightly small-time feel. Ryan went incognito, wearing jeans, a casual shirt, jeans, a baseball cap, and sunglasses, The Republican rock star, not yet a familiar face outside the Beltway, passed unnoticed through both airports. Myers sent a trusted aide to meet him in the Connecticut capitol: Her 19-year-old son, Curt, a student at Union College in Schenectady, N.Y.
The younger Myers picked Ryan up in a rented SUV, drove him to Myers' Brookline, Massachusetts home and parked in the garage. Romney slipped out of his Wolfeboro, New Hampshire home in an SUV driven by Secret Service and parked in Myers' garage as well.
The pair met alone in the family dining room. Romney told reporters Saturday night they sat together for "a little longer than an hour."
"We talked about the campaign, how it would be run. We talked about how we'd work together if we get to the White House, what the relationship would be, how we we would interact and be involved in important decisions."
"So we talked about our familes, what this means for them…those are the topics we discussed," Romney added.
By the end of the meeting, according to Myers, Ryan had agreed to be Romney's running mate.
Gillespie, Rhoades, White, and fundraising chief Spencer Zwick joined Romney and Ryan after their private meeting. The only other people to know were the Myers immediate family and Romney's assistant, Kelli Harrison.
August 5: Ryan Gets Word Of Shooting At Sikh Temple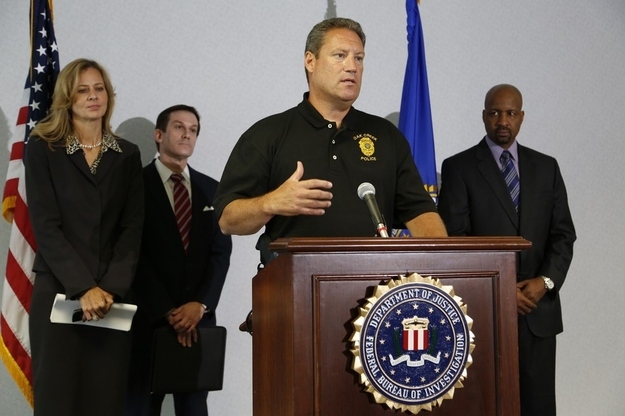 Ryan received word the bloody assault on the Sikh temple in Oak Creek, Wisconsin — in his congressional district — while at Myers' house, she said, and immediately began coordinating his response with aides.
The subsequent memorial service, scheduled for Friday, August 10th, fell on the day Myers and Romney had planned to announce the vice presidential pick in New Hampshire. That left the campaign searching for other venues and more appropriate timing.
USS Wisconsin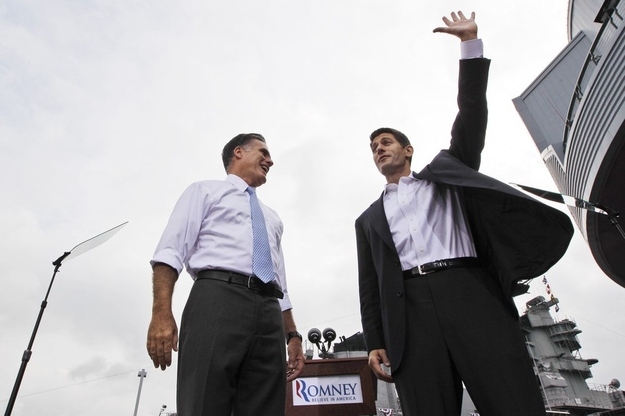 Myers said the campaign quickly seized on the potential for using the USS Wisconsin to announce the pick on Saturday morning.
August 6: Romney Calls Pawlenty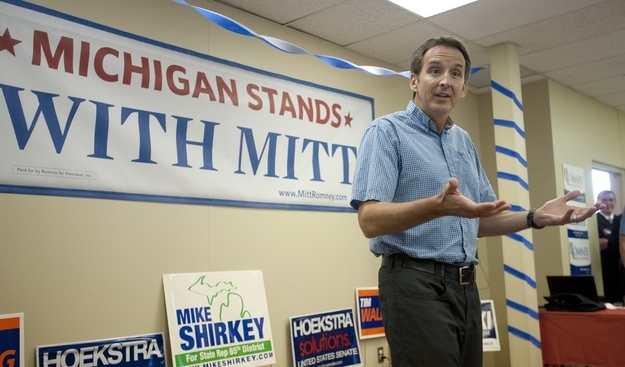 The former Minnesota governor, who John McCain nearly picked as his running mate in 2008, had been an unexpectedly effective and trusted surrogate for Romney. Always the bridesmaid, never the bride, Pawlenty was at least given the news by the candidate himself, affording him an extra measure of respect. He was the only candiate who got the early call.
"Gov. Romney called Gov. Pawlenty on Monday," Myers said. "He just chose to."
August 10: Ryan Gets Ready To Go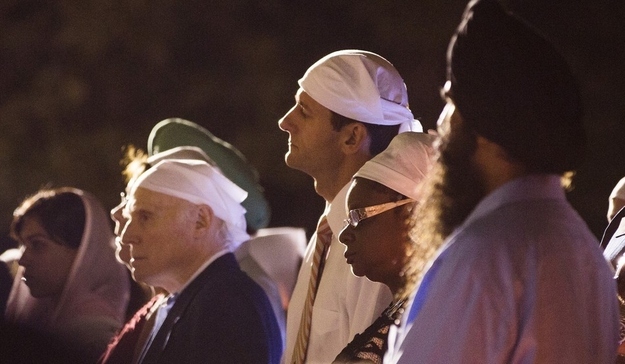 Ryan's chief of staff, Andy Speth, drove him to the memorial service for the Sikh temple shooting victims.
"Janna and the kids went over to Andy's house and stayed there for a litte while and were driven to the airport by Andy's wife," Myers said "Janna's sister remained at the Ryan house."
"Paul came back from the memorial service with Andy. Andy dropped him off. Paul went into his house, where he greeted his sister-in-law."
Romney Calls The Other Short-Listers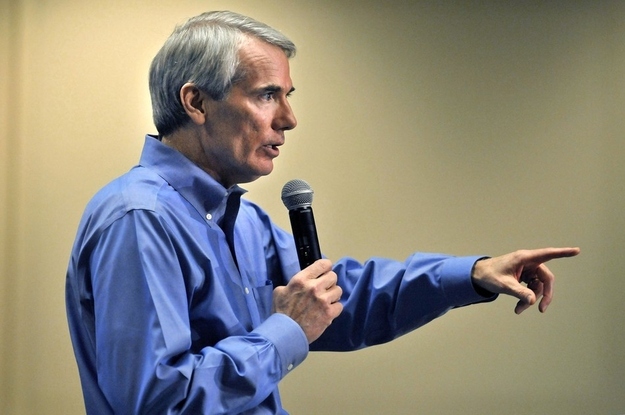 He informs them they will not be his running mate.
August 10: Ryan Escapes The Media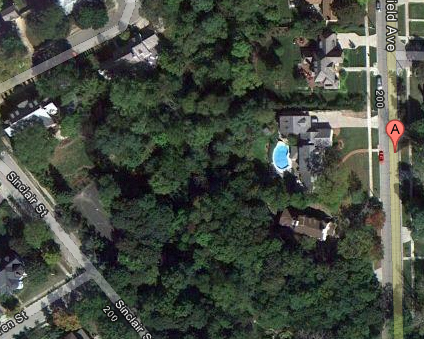 With campaign embeds from NBC and ABC staking out his Janesville home, Ryan slipped out the back door and cut through his back yard to a wooded area, Myers said. Speth left the driveway, and Paul met his aide at the driveway of the house he grew up in, which was on the other side of the woods.
The pair departed Waukegan airport in Illinois at 5:37 p.m. Eastern time, bound for Elizabeth City airport in North Carolina.
Ryan Described The Wooded Escape Route To Reporters Saturday night:
"It was more of a walk. I grew up in those woods. The house I grew up in backs up to the house I live in now. So I know those woods like the back of my hand, so it wasn't too hard to walk through them. So I just went out my back door and went through the gully in the woods I grew up in playing in. I walked by the tree that has the old tree fort that I built, went out next to the driveway that I grew up in, met Andy, my chief of staff, who grabbed me in his van and we went out."
Flight Delays Force Myers Onto The Campaign Plane From Boston To Norfolk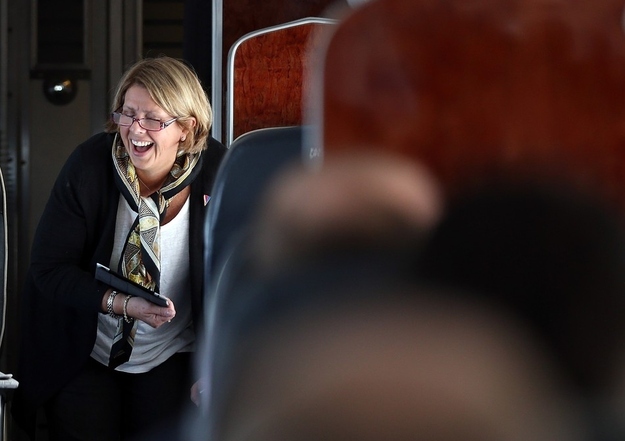 Her presence could have given the game away, so she had planned to fly to Norfolk on a commercial flight. She planned to visit her in-laws on Friday in Williamsburg and then go to meet Ryan, but she had to hop on the campaign charter. She only told reporters about her in-laws.
Myers' Son Meets the Ryans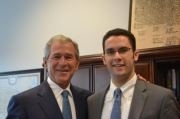 Curt Myers picked up the Ryan family and bought them takeout from Applebee's for dinner.
His mother, meanwhile, drove to the Fairfield Inn in Elizabeth City, where Gillespie and Dan Senor briefed Ryan over dinner.
"Then last night we announced that it was happening this morning, then I turned off my phone and woke up this morning," she said.
The secrecy had been near-total, the capstone to a thorough and careful process. But with the announcement hours away late Friday night, it collapsed, and NBC News was the first to report Ryan's selection.