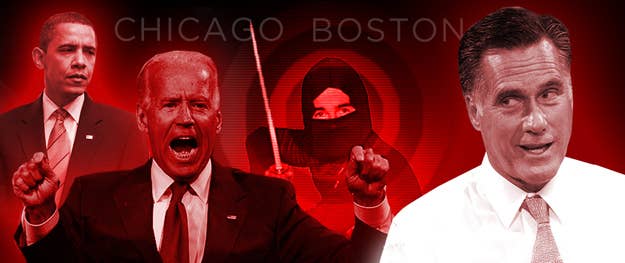 After a disastrous 48-hour news cycle in London, the Romney campaign "wants the world to know" that they are prepared for a "Saturday Obama Surprise," of unknown specifications.
"We want to communicate to the world that we are ready for whatever they throw at us," a Romney adviser told BuzzFeed unsolicited. "After poor economic numbers today, we are preparing for them to throw out absurdities, distractions, and anything else they can to divert from the economy."
When asked why Romney's camp expected a sneak attack from the Obama campaign, the advisor said their guard was up because of "how they've conducted themselves in the past."
So far, the campaign's preparations have entailed assembling an army of surrogates to fill the message void while Romney is out of the country, unable to attack Obama himself because "politics end at the water's edge."
The surrogates — including several of the names mentioned to be on Romney's VP shortlist — "are ready to contribute to driving the economic message – with no apologies," the adviser said. "We understand the other side doesn't want to talk about the economy, but we're not going to let them get us off message."
The adviser said that the "surprise" could be anything — but floated another Olympics-related attack on Romney as a possibility with what the Obama team might bring up.
The Obama campaign, meanwhile, says they've got no surprises coming, accusing the Romney campaign of paranoia.
"We've already announced what we're doing this weekend, which is holding more than 4,700 organizational events across the nation mobilizing voters 100 days out from the election," said campaign spokesman Ben LaBolt. "This is dog-wagging that would make David Mamet blush – a campaign reacting to a rumor they invented to try to pivot from their diplodisaster"