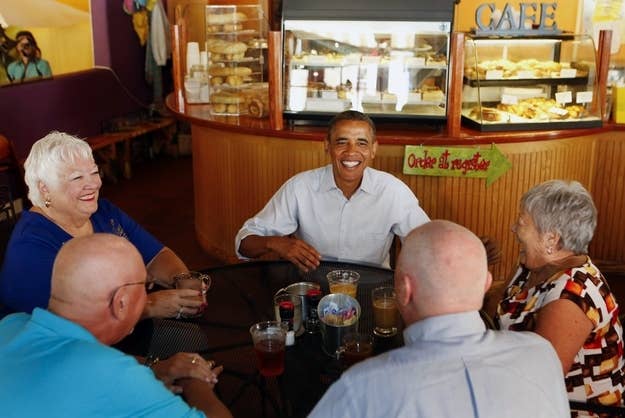 President Barack Obama's campaign rejected Mitt Romney's apparent implication on Saturday that the president would try to take "God" off U.S. Currency.
Aboard "Press Force One" on a bus tour through Florida, Obama traveling Press Secretary Jen Psaki at first tried to pass on the question as not serious, but ultimately called the assertion "absurd."
"Look, this is nothing more than a desperate attack based on a false premise by the Romney team and its sad that the debate has been driven to this level of discourse," she said. "The president believes as much that god should be taken off a coin as he does that aliens will attack Florida. It's an absurd question to be raised." White House Press Secretary Jay Carney chimed in, according to the pool report, citing his days as a reporter for Time Magazine.
"There's a period when the argument is not going your way… and you begin to see random issues thrown up like spaghetti against the wall to see if anything can stick," he said. "I wouldn't say based on my experience covering presidential campaigns that that has ever worked as a strategy."