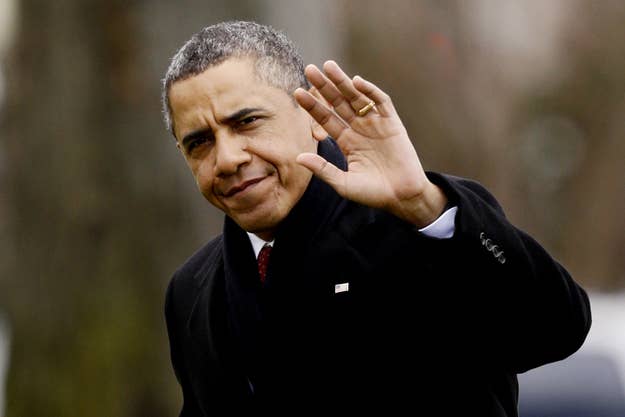 WASHINGTON — President Barack Obama will not be making a new offer to congressional leaders to avert the fiscal cliff at a meeting at the White House Friday afternoon.
"In today's meeting, the president is not making a new offer; he is going to lay out — as he did on Friday — what is clear can pass with a majority in both the House and Senate and what a majority of American people support," a source familiar with the meeting told BuzzFeed — news that sent stocks sharply down when it hit the wires Friday afternoon. "He will ask them what they are willing to support to prevent us from going over the cliff, and if they don't have a counter proposal that can pass the House and the Senate, he will ask to allow for an up or down vote."
Reports from Capitol Hill on Thursday and Friday indicated that lawmakers were closing in on a new agreement, though the source said Obama will not be initiating with an offer. It is not yet clear whether other meeting participants will present a proposal to avert the fiscal cliff.
Administration officials believe that Obama's proposal would pass Congress if provided an up-or-down vote, something Speaker of the House John Boehner has to date refused to do unless a majority of his caucus is on board. In addition to Boehner, Obama is meeting with Senate Majority Leader Harry Reid, Minority Leader Mitch McConnell, and House Minority Leader Nancy Pelosi. Vice President Joe Biden and Treasury Secretary Tim Geithner are also in attendance.
If lawmakers don't act by the end of the year, taxes will rise on nearly all Americans, unemployment insurance will expire for nearly 2 million people, and painful automatic spending cuts will kick in.