Senator Mark Kirk Lobbies Colleagues Against Hagel
Republican quietly circulates document detailing Hagel's position on Hezbollah that includes names of Americans killed by the organization.
by
,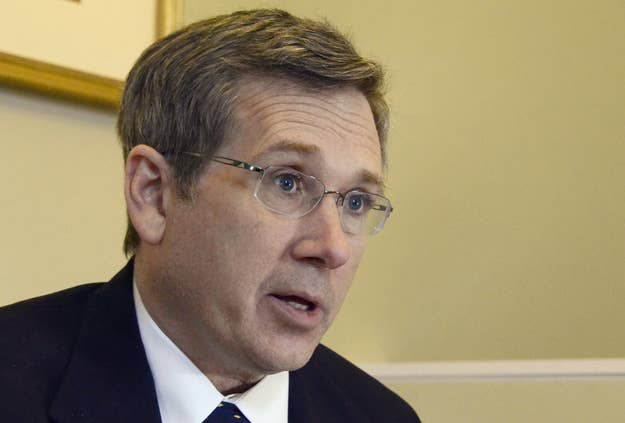 WASHINGTON — Sentaor Mark Kirk is lobbying his colleagues against President Barack Obama's nominee for Secretary of Defense, handing out a document on the Senate floor with some of his controversial statements regarding the terrorist group Hezbollah.
In office, Hagel declined to sign a congressional letter urging the European Union to blacklist the group.
According to two Republicans familiar with the situation, the document included some of Hagel's positions and statements, as well as a list of the Americans who have been killed by the group. The list included 280 names, broken down by state.
Kirk's office has been conducting a behind the scenes campaign against Hagel's nomination for sometime, lobbying members in both parties to oppose him.
Kirk suffered a stroke last January and spent much of the year recovering. On Jan. 3, 2013, he resumed a regular schedule on Capitol Hill, walking up the Capitol steps with most of his colleagues standing and applauding.
A copy of the "fact sheet" obtained by Buzzfeed is below: