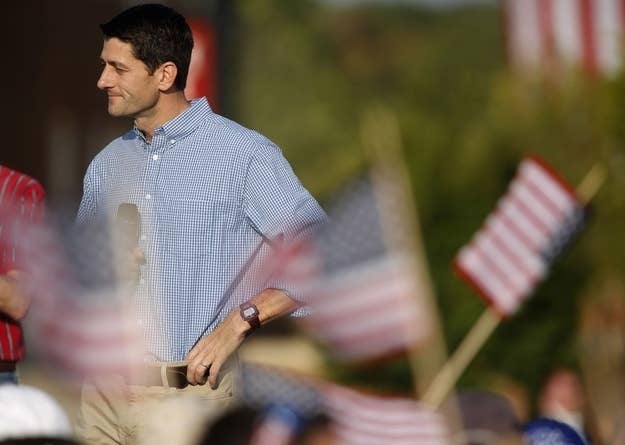 CLEVELAND, Ohio — Presumptive Republican vice presidential nominee Paul Ryan will make his first attempt at addressing foreign policy issues in the campaign with a sharply worded statement on Chinese intellectual property theft and currency manipulation.
Ryan has been criticized by Democrats and some conservatives for his inexperience on foreign policy — especially given that Mitt Romney also lacks much experience. The candidate has huddled with senior advisers all week, including top Romney foreign policy aide Dan Senor, for briefings.
"[Ryan] will emphasize the need for trade that works for America and the need to make sure that our trading partners play by the rules," said a Ryan aide. "China steals our intellectual property, blocks our access to its market, and manipulates its currency. President Obama broke his promise to stop these practices. A Romney-Ryan administration will crack down on China's cheating and make sure American businesses and workers can compete and win."
Ryan has yet to take questions on foreign policy since being selected as Romney's running mate.