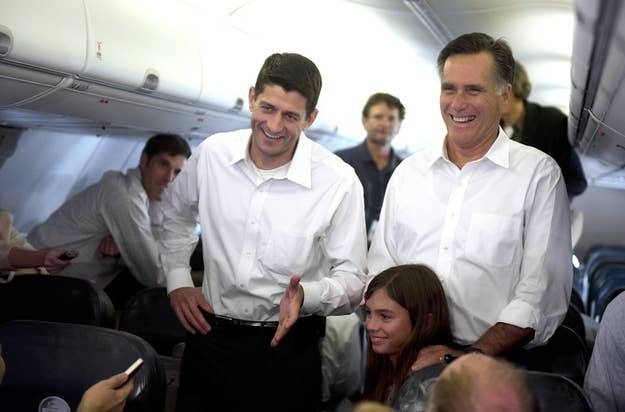 CHARLOTTE, North Carolina — Mitt Romney and Paul Ryan will part ways until the Republican convention at a rally in Waukesha, Wisconsin just a day after the pair joined up.
Ryan will travel to Des Moines, Iowa, to visit the state fair on Monday, while Romney will continue his swing state bus tour with a stop in Florida.
Romney adviser Kevin Madden denied that the campaign was keeping Ryan out of Florida because of his proposal to privatize Medicare for people under 55; tinkering with the program for the elderly has long been toxic in Florida politics.
"This has more to do with expanding our bandwidth," he told reporters here on Sunday morning. "Gov. Romney is going to be talking about the issues that are important to Floridians."
Madden didn't respond directly to the question of whether Romney will discuss Medicare in Florida tomorrow.
"He'll be talking about all the issues that are important to Floridians," Madded repeated. "I think Congressman Ryan is going to be able to be down in Florida during this campaign and will be doing the same at some point."
The Tampa Bay Times reportedyesterday that he will be in Tampa Bay for an August 18 fundraiser.
Madden said that the campaign believes that Ryan will be a particular asset in the Great Lakes.
"Obviously his home state of Wisconsin, and some of these other Great Lakes states, but Iowa in particular," Madded said. "That is a state where I think his life story is important for others, is something that I think helps him connect with a lot of those voters there."