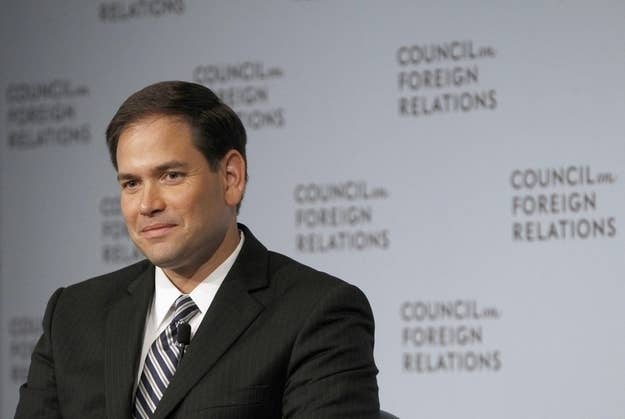 An ill-timed leak to ABC News that Marco Rubio isn't being vetted for the vice presidency has prompted head-scratching among the Florida Senator's allies, coming as it does on the day his autobiography is released.
Republican consultant Ana Navarro responded to this morning's ABC News report that Florida Sen. Marco Rubio is not being vetted by the Romney campaign, saying if the report is accurate, Rubio should stay close to his phone.
"You better believe if he wasn't already being vetted he's going to get a call this week," she said.
Rubio, a beloved figure among the party's conservative base, was the conventional wisdom's early pick for Romney's running mate, but that tide has swiftly turned in recent weeks.
"I think it's interesting that the only person being singled out in this rumor is Marco," said Navarro, a Rubio-backer and an adviser to one of Rubio's strongest backers — former Gov. Jeb Bush.
"Either we're being punked and he is being vetted and they are trying to create the element of surprise, or someone has an ax to grind with him, or he's not being vetted and someone wants him to be," she said.
"There is nothing to gain for Mitt Romney from a leaked rumor that Marco Rubio is not being vetted," Navarro added. "He has won two CPAC polls, he's very beloved by the base, and he's an effective surrogate and fundraiser. There is a lot more to gain from the perception that he's being vetted than reports saying that he isn't."