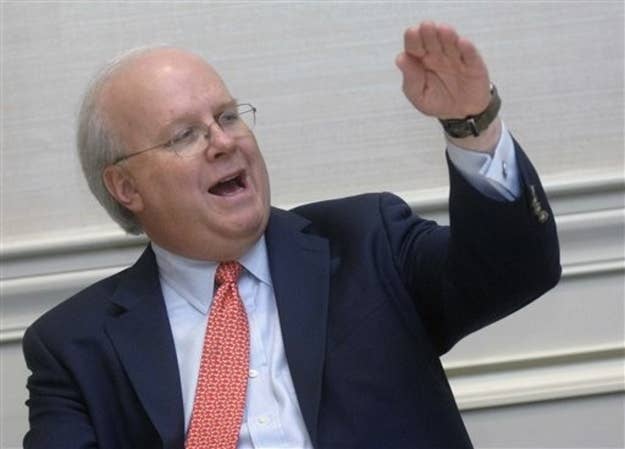 Karl Rove mockingly dismissed the value of Sarah and Todd Palin's endorsements on a private conference call today, noting that their backing of Newt Gingrich in Alaska "demonstrated that endorsements don't mean snot."
BuzzFeed obtained the dial-in information for the conference call with Barclays Capital clients and employees, in which Rove outlined the state of the Republican race for the presidency and the path forward for the candidates.
It's no secret that Rove, who orchestrated President George W. Bush's presidential wins, is no fan of the Palins, and has repeatedly sparred over with the former Alaska Governor since she entered the national political scene in 2008.
Rove criticized Palin for being hyper-sensitive to criticism last year, saying she'd need to get a "a slightly thicker skin" if she wanted to run for president. In 2008 he called her selection as John McCain's running mate a political decision, as opposed to a decision to be best prepared to govern.
Rove also said on the call that he expects Democrats to hold the Senate, and that Newt Gingrich is on the brink of becoming "irrelevant" to the presidential race.