Romney's Deferments Loom At Obama Rally
"People made choices," says Webb.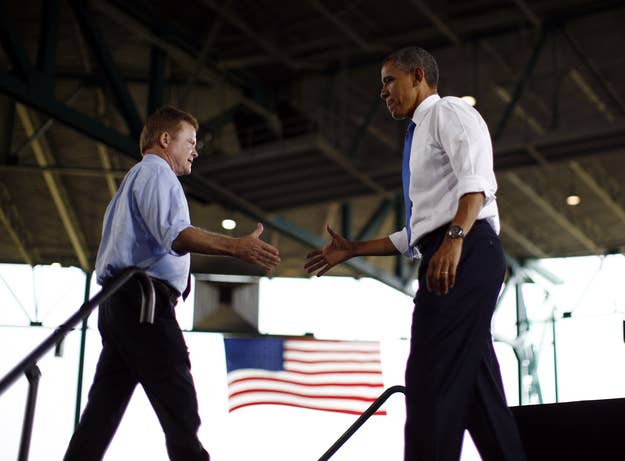 VIRGINIA BEACH, Va. — Virginia Senator Jim Webb appeared to question Mitt Romney's decision to serve his church instead going to war in Vietnam at an Obama campaign rally Thursday morning.
In discussing his own decorated service in the Marine Corps during Vietnam, the Democrat noted to thousands of Obama supporters that there were those who didn't serve, while delivering a biting critique of Romney's charge that that 47 percent of Americans are dependent on government — a figure which includes veterans.
"This was a time when every American male was eligible to be drafted," Webb recounted for the audience of 1969 — the year he served in Vietnam. "People made choices about how to deal with the draft. And about military service. I have never envied or resented any of the choices that were made as long as they were done according to the law. But those among us who stepped forward to face the harsh unknowns and the lifelong changes that come from combat, did so with the belief that their service would be honored. That our leaders would — in the phraseology of Abraham Lincoln — care for those who borne the battle and for their widows and for their children."
Speaking of the veterans getting help when they return home, Webb, who is not seeking re-election, issued a rebuke to Romney: "In receiving veterans benefits they are not takers — they are givers."