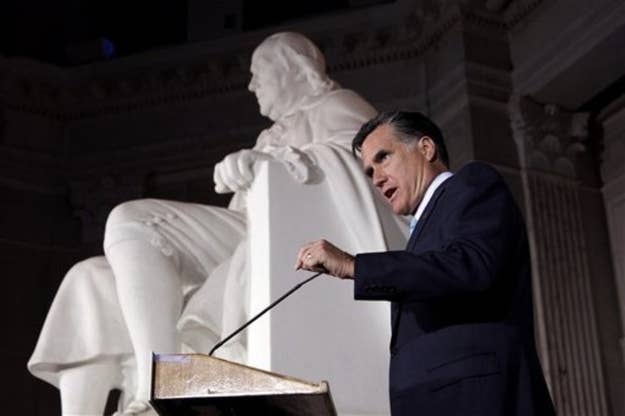 Philadelphia, Pa. — Presumptive Republican nominee Mitt Romney tried to subtly redefine the debate over his wealth in a speech to Tea Party supporters in Philadelphia, attacking President Barack Obama for "apologizing for American's success at home."
Romney, who is under pressure from Democrats to release more than the two years of tax returns he has already made public, seized on Obama's support for the Buffett Rule — a minimum tax on millionaires — to assert that the president is uncomfortable with peoples' economic success. Specifically — his own.
"If I'm so fortunate to become president, I will not apologize for America's success at home, and I would certainly not apologize for America's success abroad," Romney said to cheers from the crowd of several hundred members of the Independence Hall Tea Party Association.
Romney is personally worth as much as $200 million — and pays a lower tax rate than the average American family — and Democrats are trying to turn it into a liability. The former Massachusetts governor is trying to reframe the Democratic attacks as divisive, adding, "we need a president who will not attack fellow Americans — who will bring us together."