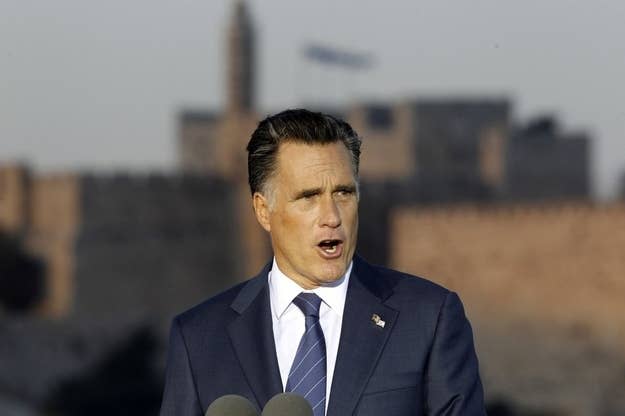 JERUSALEM — Presumptive Republican nominee Mitt Romney stood by his pledge not to attack President Barack Obama on foreign soil in Jerusalem tonight — but only by a hair.
Delivering remarks on the enduring alliance between Israel and the United States, Romney took a thinly veiled shot at Obama, who Romney has said has allowed "daylight" between himself and Israeli leaders.
"We cannot stand silent as those who seek to undermine Israel, voice their criticisms, and we certainly should not join in that criticism," Romney said, speaking with a picturesque view of Jerusalem's Old City behind him at sunset. "Diplomatic distance in public between our nations emboldens Israel's adversaries."
The quote largely mirrors a frequent attack line by Romney against Obama on the campaign trail.
Romney used the speech to emphasize that he would put no such space between himself and Israeli leaders, ending his remarks, "may God bless my country of America, and may He bless and protect the Nation of Israel."