Romney Shifts Targets To Santorum
Newt, who? Press releases and a conference call to attack the former Pennsylvania senator.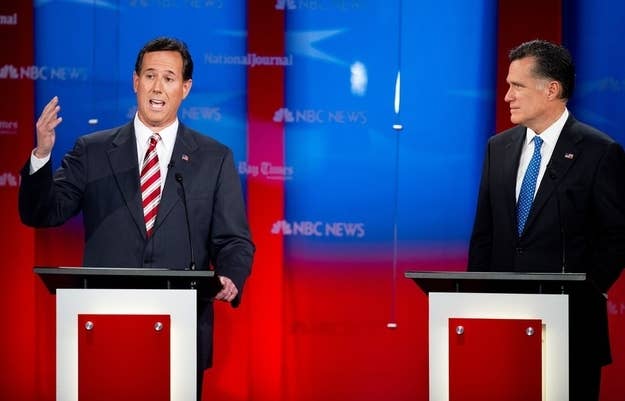 After weeks of slowly and methodically crushing the life out of Newt Gingrich's candidacy, Mitt Romney's campaign is now turning his sights on Rick Santorum.
The campaign has sent out three press releases attacking the former Pennsylvania senator in the past 24 hours — and is trotting out lead-surrogate former Minnesota Gov. Tim Pawlenty to attack Santorum in a conference call this afternoon.
"Rick Santorum is a nice guy, but he is simply not ready to be President," Pawlenty said in a statement released by the Romney campaign. Pawlenty also attacked Santorum for his record as "pork-barrel spender" who is not as conservative as he presents himself to be.
The new focus is a response to Santorum's strong position leading up to Tuesday's Minnesota caucus, leading Romney 29% to 27% in a Saturday poll by the Democrat-leaning Public Policy Polling.
Additionally, Santorum hass been the only candidate who seems capable of tripping up the usually-unflappable Romney. In the two Florida debates, Santorum drew blood with attacks on the Massachusetts health care law Romney championed. The Romney campaign issued a separate list of Santorum's "false attacks" on Romney's signature legislative achievement in the Bay State.
The assault, Romney sources say, is not because Santorum is a legitimate threat to the candidate winning the nomination, but that Santorum has the potential to deal Romney a few embarrassments that they would rather avoid.