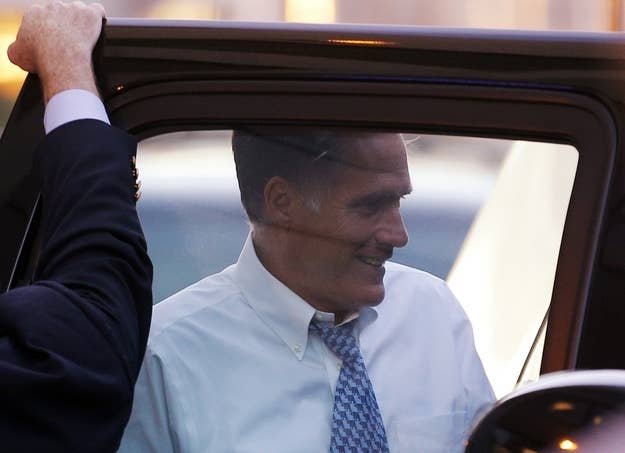 Mitt Romney's presidential campaign announced early Monday that they have raised more than $100 million for the third consecutive month, but spent more than $17 million more than they took in.
The $111.6 raised, puts the total brought in by the campaign an associated Republican groups at $319 million since the beginning of June. But Romney's cash on hand actually decreased despite the haul, amid apparently heavy spending.
The campaign reported $185.9 million in the bank at the end of July, but that was down to $168.5 million at the end of August.
Campaign officials did not comment on what was responsible for the $129 million in spending in August. Their July outlay was over 40% less at $75.4 million.
UPDATE: Obama campaign manager Jim Messina announced that the campaign had outraised Romney by less than $3 million, reversing a months-long trend of the Republican nominee taking the lead in the money race.
"The key to fighting back against the special interests writing limitless checks to support Mitt Romney is growing our donor base, and we did substantially in the month of August," he said in a statement. "Fueled by contributions from more than 1.1 million Americans donating an average of $58 -- more than 317,000 who had never contributed to the campaign before -- we raised a total of more than $114 million. That is a critical downpayment on the organization we are building across the country -- the largest grassroots campaign in history."