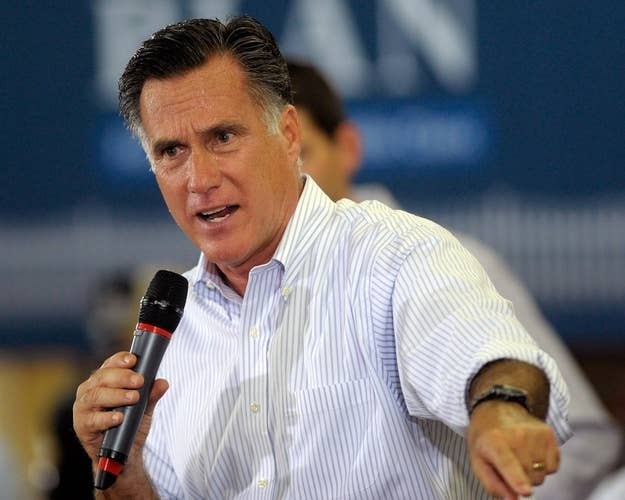 WAUKESHA, Wisconsin — Mitt Romney criticized President Barack Obama's negative campaigning at a rally here with his running mate, Paul Ryan.
"Mr. President, take your campaign out of the gutter – let's talk about the real issues that America faces," Romney said moments after a small group of protesters tried to shout him down.
The crowd chanted "U-S-A, U-S-A" over the hecklers, while Romney paused for a moment as Secret Service removed the group, whose calls couldn't be heard from the press area.
"You ought to find someplace else to be disruptive because here we believe in listening to people with dignity and respect," Romney said.