Romney: I've Already Made Enough Money
Implies he's not corruptible because of it.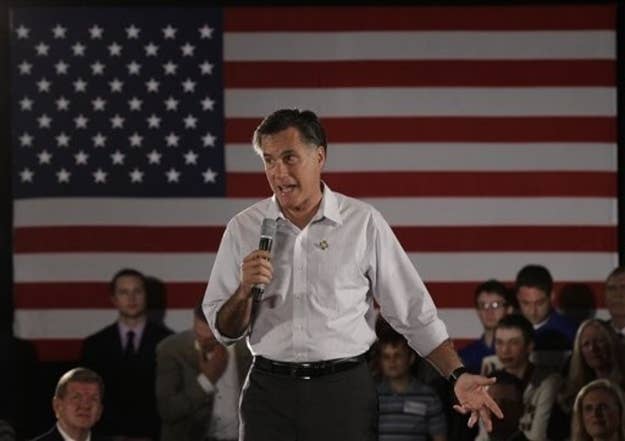 COLLINSVILLE, Ill. — Mitt Romney says he has made "enough" money that he is incorruptible, rejecting the argument made by a town hall questioner that his investments in Goldman Sachs indicate he would not be a good steward of taxpayer dollars.
"I can assure you, I am not in this race to make money. I've already made enough," Romney said to the questioner who said Romney holds up to $50 million in investments in Goldman Sachs. "I'm not embarrassed about being successful, but I'm embarrassed for people who think there is something wrong with that."
"You happen to be wrong, I don't have money invested in Goldman Sachs of anywhere near the nature of the amount you are speaking of — that's number one," Romney said, adding that his investments have been under the control of a blind trustee since 2002.
"He's not actually blind," Romney quipped.
Earlier this year, Romney said his father advised him not to get in to politics for the money.
"Mitt, never get involved in politics if you have to win an election to pay a mortgage," Romney recalled his father telling him.
"If you find yourself in a position when you can serve, why you ought to have a responsibility to do so if you think you can make a difference," Romney said, quoting his father. "Also, don't get in politics if your kids are still young because it might turn their heads."