Romney Finds His Inner Santorum Before Evangelical Audience
At Faith & Freedom Coalition Conference, Romney's rhetoric matches his former rival's.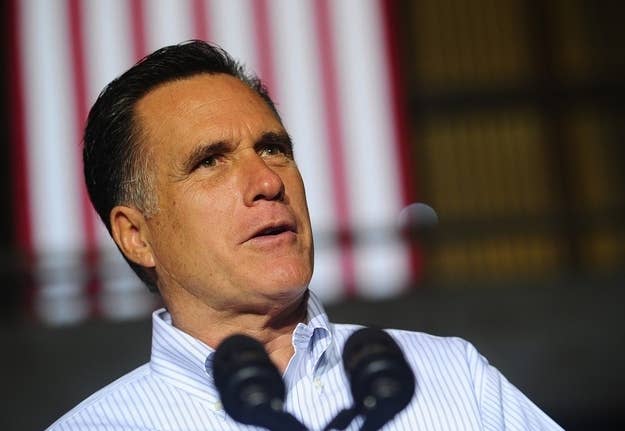 WASHINGTON — Gov. Mitt Romney found his inner Rick Santorum in a video-conferenced speech to the Faith & Freedom Coalition.
Romney referenced many elements of Santorum's former stump speech — including the Brookings Institutions study on families that the cornerstone of Santorum's social issues campaign. The 2009 study lists education, full-time employment, and marrying before having children as indicators for future economic success.
"I hope to be able to talk to young people and tell them how important it is to get married before you have a child," Romney told the packed room of conservative activists and campaign volunteers.
On strengthening America's relationship with Israel, Romney said, "well you can look at what the president has done and pretty much do the opposite."
Romney also attacked Obama's contraception mandate, saying the president "violated our 1st freedom: religious freedom," drawing applause for the audience.
Asked about whether he views the nation's rising debt burden as a moral issue, Romney said he does.
"I very much see this as a moral issue. Whenever you have people who knowingly are adding more and more debt on a generation that has no idea what is being placed on their shoulders…," Romney said.
Santorum, who spoke after Romney, noted the similarities in the speech to his remarks on the campaign trail.
"Gov. Romney's speech was right on, and not just because he quoted me," Santorum quipped. "I am seeing him stand by his convictions that he articulated in the primaries."
This is not the first time Romney embraced Santorum's rhetoric before an evangelical audience — at Liberty University last month, Romney mentioned many of the same points previously trumpeted by Santorum.