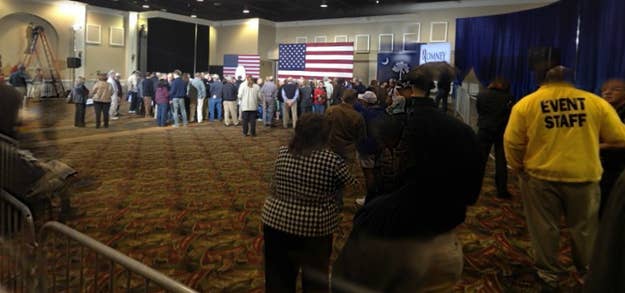 FLORENCE, South Carolina—Mitt Romney drew a lackluster crowd at a morning rally here, unable to fill even the smaller space his advance staff had blocked off for the event.
Standing on a low stage at the center of the small crowd, Romney gave his standard stump speech, drawing just a smattering of applause on the usual lines.
Only 100 supporters attended the event, billed as a "Grassroots Rally and Discusses Jobs and the Economy with Supporters" by the campaign. Staffers removed the tall ladder at the side of the room to prevent photographers from capturing the vast empty space between the press file and the crowd.