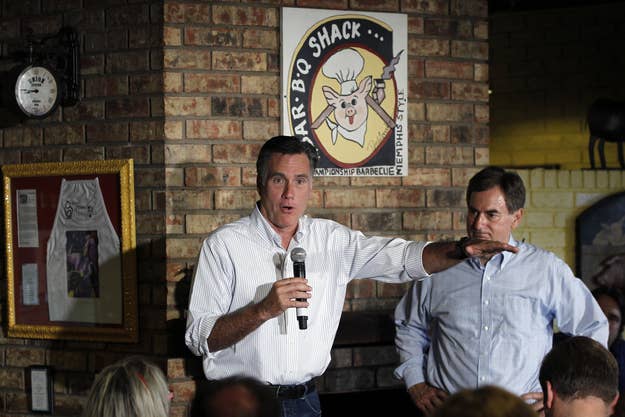 MORRISON, Colo. — A spokesperson for Republican presidential nominee Mitt Romney said he disagrees with Indiana Senate candidate Richard Mourdock's comments on rape and abortion Tuesday night.
In a debate with his opponents, Mourdock, who started broadcasting an ad featuring Mitt Romney's endorsement just yesterday, said that it is God's plan for women who are impregnated by rape to have the child, saying he opposes abortion except for instances where the life of the mother is at risk.
"I struggled with it myself for a long time, but I came to realize life is that gift from God," Mourdock said. "And I think even when life begins in that horrible situation of rape, that it is something that God intended to happen."
"Gov. Romney disagrees with Richard Mourdock's comments, and they do not reflect his views," said Romney press secretary Andrea Saul in a statement. Romney is supportive of allowing abortion in cases of rape and incest.
Saul did not respond when asked if Romney continues to endorse Mourdock or if he would ask the candidate to stop airing the ad.
The tea party candidate is one of the few down-ticket candidates Romney has explicitly endorsed as Republican nominee.